Driving Growth with Augmented Reality
With Onirix, you can design strategies that enhance your business results. Set your campaign objectives and offer brand experiences that guarantee memorable connections.
Reasons to believe
How do I reach marketing goals? Where can I build new audiences? What can I do to sell more? Augmented reality might just be the answer. Explore the limitless possibilities to achieve your goals and connect with fresh audiences.
Events and fairs

Include dynamics to bring stands to life and capture visitor data, treasure hunts to support the launch of new establishments, offers or products. Generate memorable experiences around your campaigns.

Digital AR assistant

Boost your business with AI-powered AR Digital Assistants. Specialized and personalized information at your fingertips.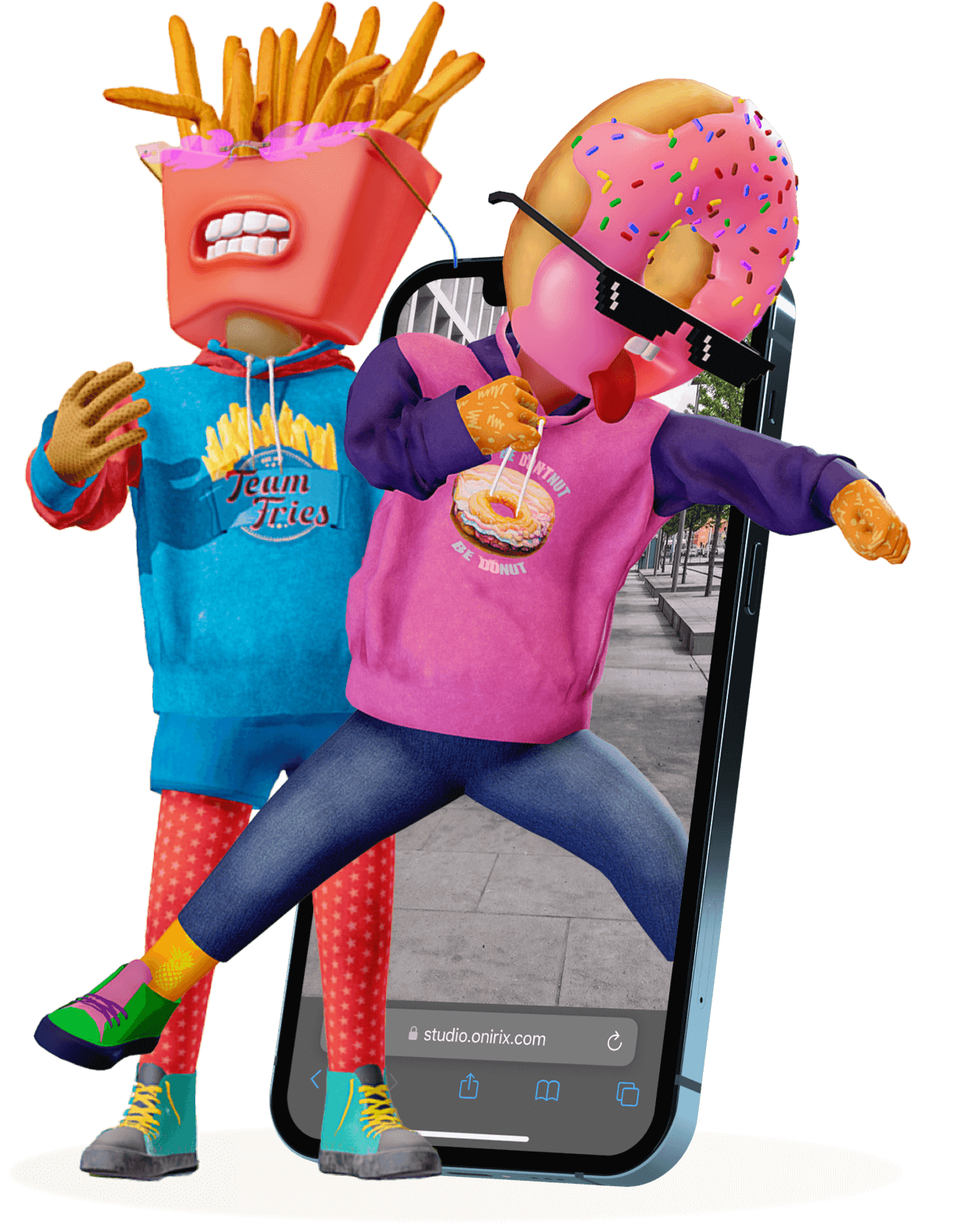 Videogames AR

AR Videogames is the key to driving massive engagement and collecting valuable user data to CRM integration. Challenge the audience with rankings and mechanics based on leaderboards.

Product Visualization

Discover in-depth product information, explore every feature, and shop smarter. Increase your sales, decrease return rates, and delight your customers.
Success stories
Read what our clients have to say about creating Augmented Reality experiences with Onirix
Finetwork

La Agencia Encubierta

Durex

VLMY&R

Goiko Grill

Now AR

Santa Lucia

Many Worlds
Empower with Onirix
Our Ad-tech integrations allow you to analyze and maximize your AR web campaign. Let the data come in and build audiences based on your own media.
Google Analytics

Google Drive

Google Adwords

Google Tag Manager

Linkedin Insight Tag

Facebook Pixel

Amazon advertising

Reddit Pixel
Web AR and custom domains
The best way to insert and adapt Web AR experiences to any web page.
Adapt branding and design.
Metrics and analytics.
Improve your clients' website.
More info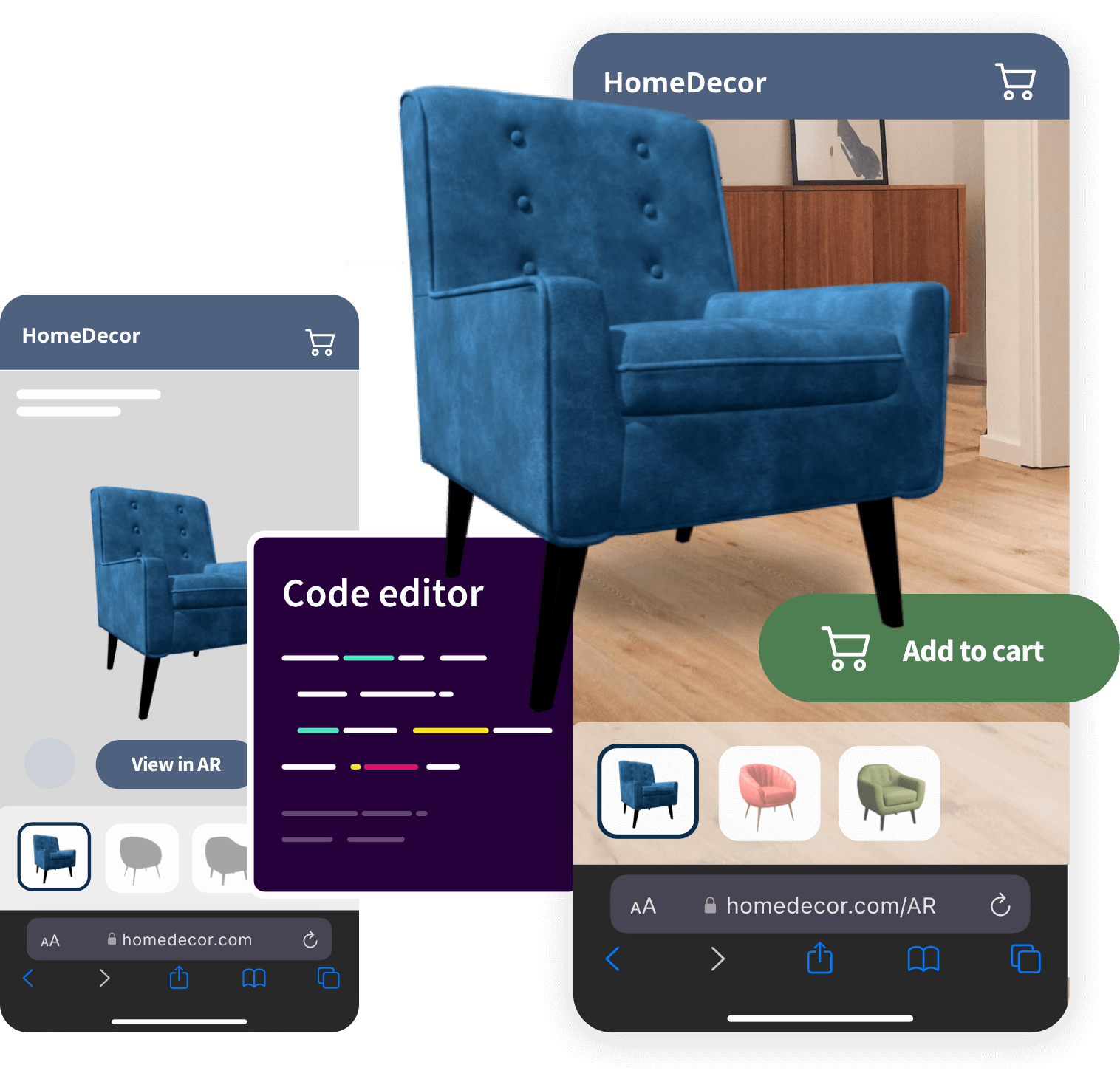 Client reviews
Take a look to this real reviews obtained from capterra.com
"Very simple to make content but the most powerful output comes"

Because of the support of the Onirix Team, I could handle our Making AR Story workshop with young students successfully.

The content studio is the best to make content quickly!

"By far the best low-code web AR builder"

Onirix Studio lets a designer/developer easily set up AR projects. Without any programming knowledge you can […] build a creative, presentable and engaging AR experience.

I also very much appreciate that I can feel there is a passionate team behind Onirix Studio that is constantly making it better and is ready to assist its clients.

"Good framework for WebAR"

As an XR agency, we always chose the best fitting product or service for our client products. Sometimes the main factor is costs, sometimes it's feautres we're looking for.

Onirix Studio provides a good quality for a fair price in the field of marker/image tracking.
Experience Library
We provide you with a series of examples already created with different applications depending on the creative use, speeding up the development process and facilitating the learning of the tool