Why Web AR?
Immersive experiences with greater accessibility and cross-platform compatibility that reduces development time and costs.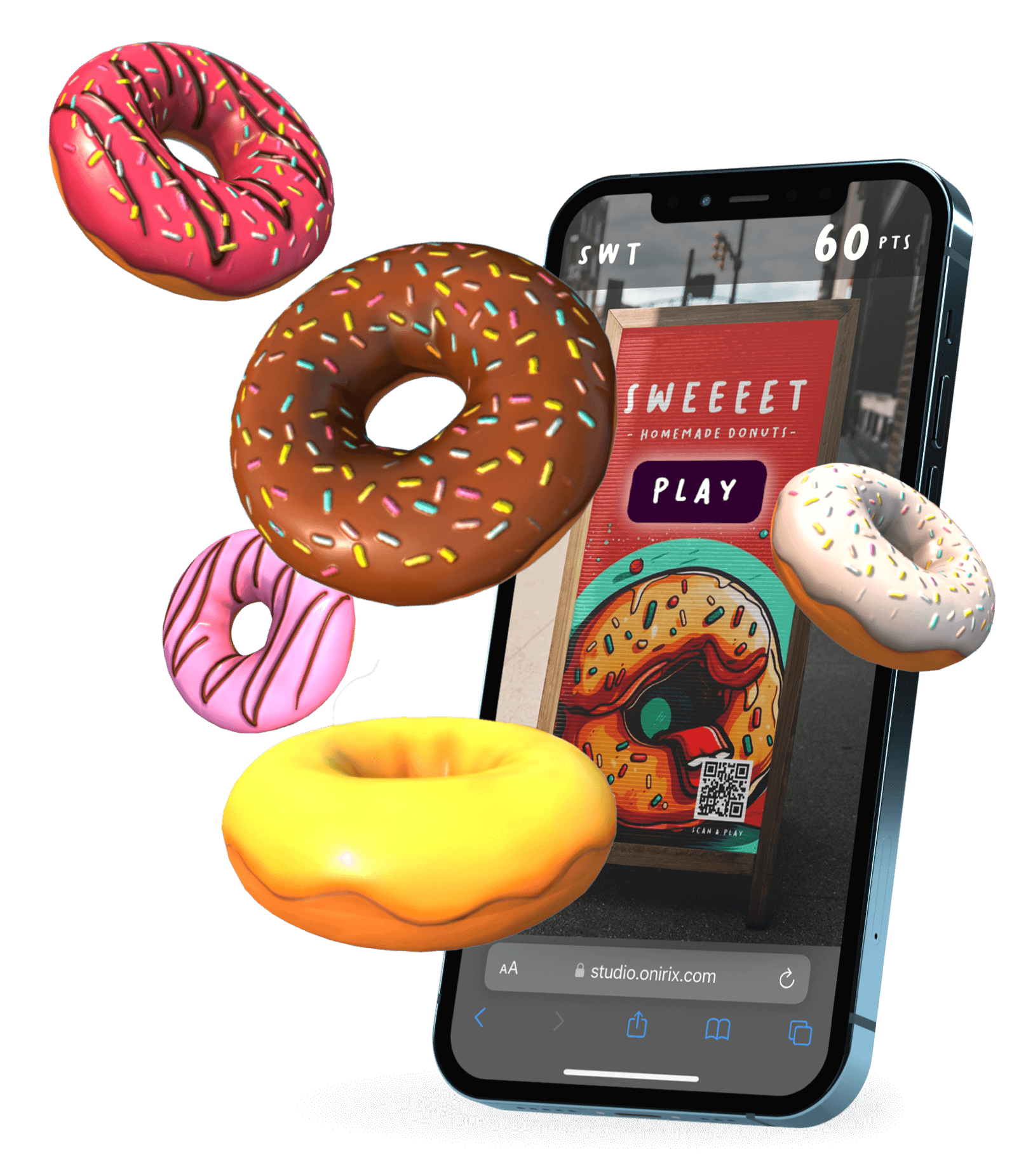 Get in touch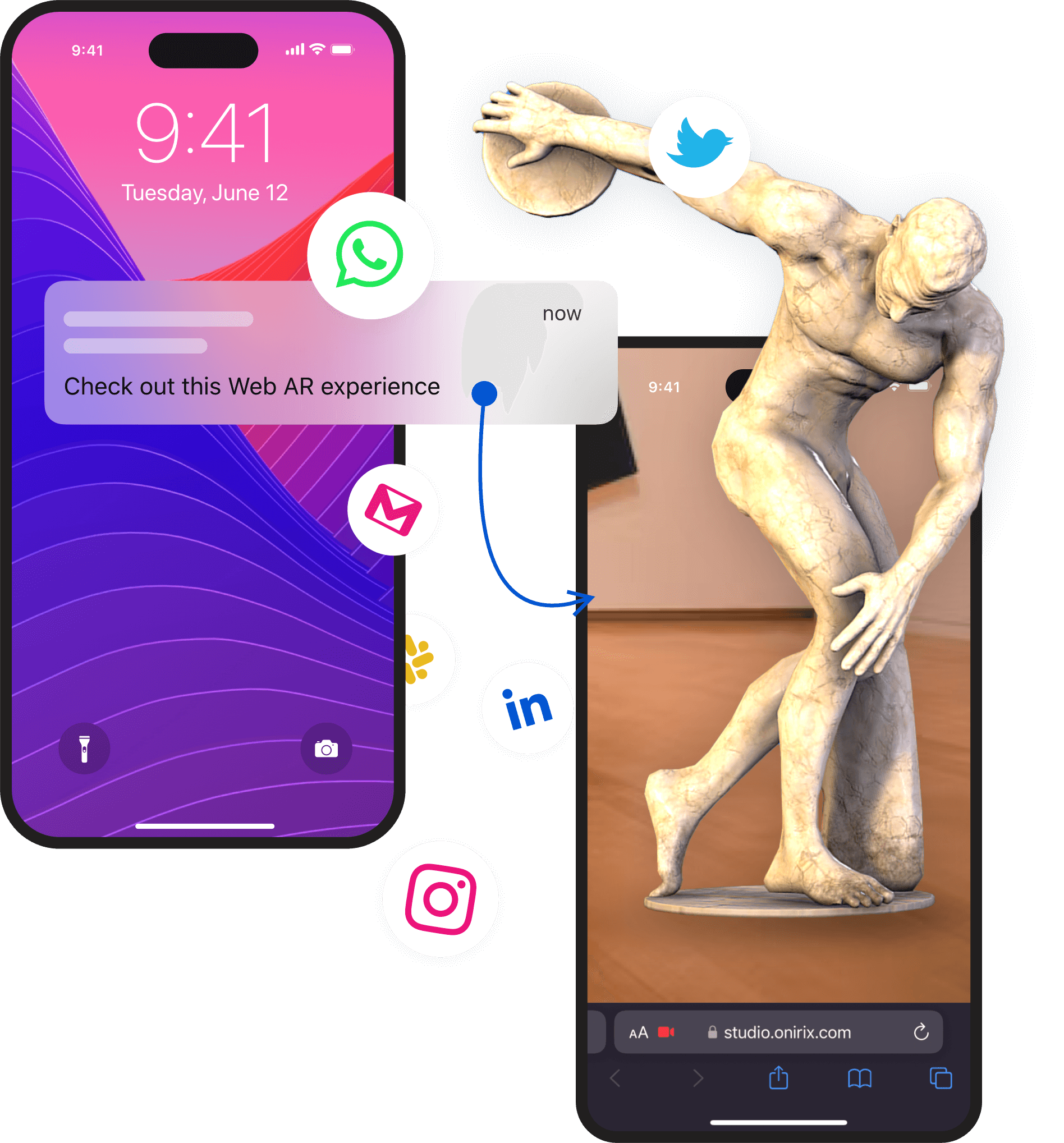 Global use
More than 4.5 billions IOs & Android global users compatibility, 92.94% of browsers worldwide nowadays.
No App Required
The fastest and most accessible option to experience AR removing end-user barriers to entry.
Empower your creativity
Take advantage of the freedom and flexibility of web technology to create different AR experiences based on image tracking, world tracking, rotation Tracking, maps - Gps.
Increases brand relationship with user

Improves engagement and interaction rate Increased time spent on the website Bounce rate is reduced.

Increases consideration and conversion sales rate

Enhances the shopping experience Ensures a better understanding of the product Enables product visualisation in real-life environments

Generate web behavioural data and qualified leads

Obtain navigation data for decision making Generate lead acquisition dynamics in qualitative contexts
Supported types of AR Tracking
Onirix supports a variety of tracking technologies
Image Tracking

Images allow you to position Augmented Reality content on an image and track this image during the experience. This technology is also called image tracking.

Learn More

Surface Tracking

The software is capable of recognizing horizontal and vertical surfaces like a table or the floor, and position AR content on it. This technology is also called instant tracking.

Learn More

Geolocated maps

Organize and enhance your web augmented reality experiences with GPS positions and guide your visitors to each of the points of interest.

Learn More
Success stories
Read what our clients have to say about creating Augmented Reality experiences with Onirix
Durex

VLMY&R

Goiko Grill

Now AR

Santa Lucia

Many Worlds

Engen - Quickees Play

MCI
Learn About AR
In our AR Wiki we are trying to give you a comprehensive view into Augmented Realty and related technologies