Mobile AR development made effortless
Onirix was designed to give mobile AR developers a fast and simple development experience.
Try for free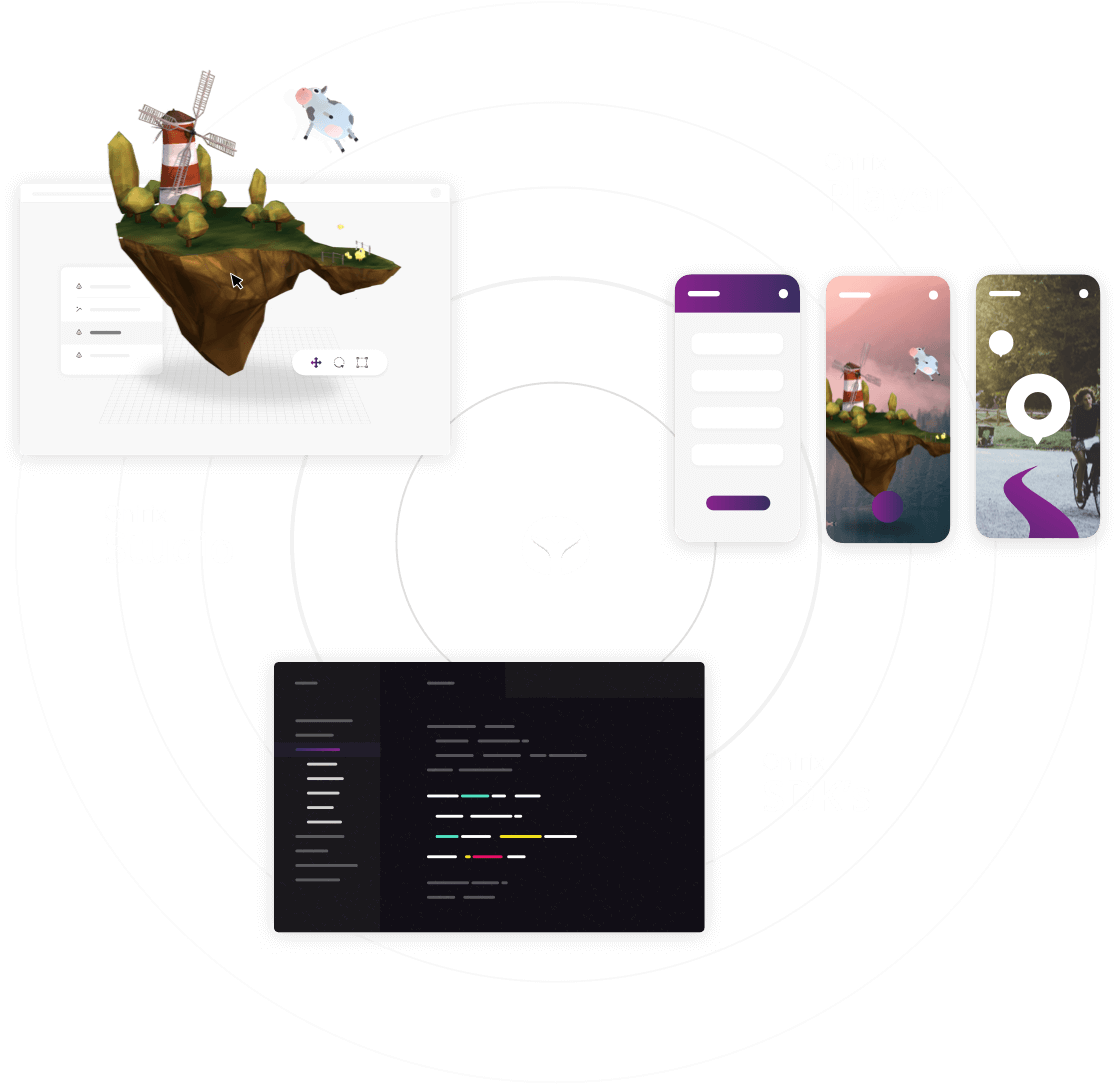 Try for free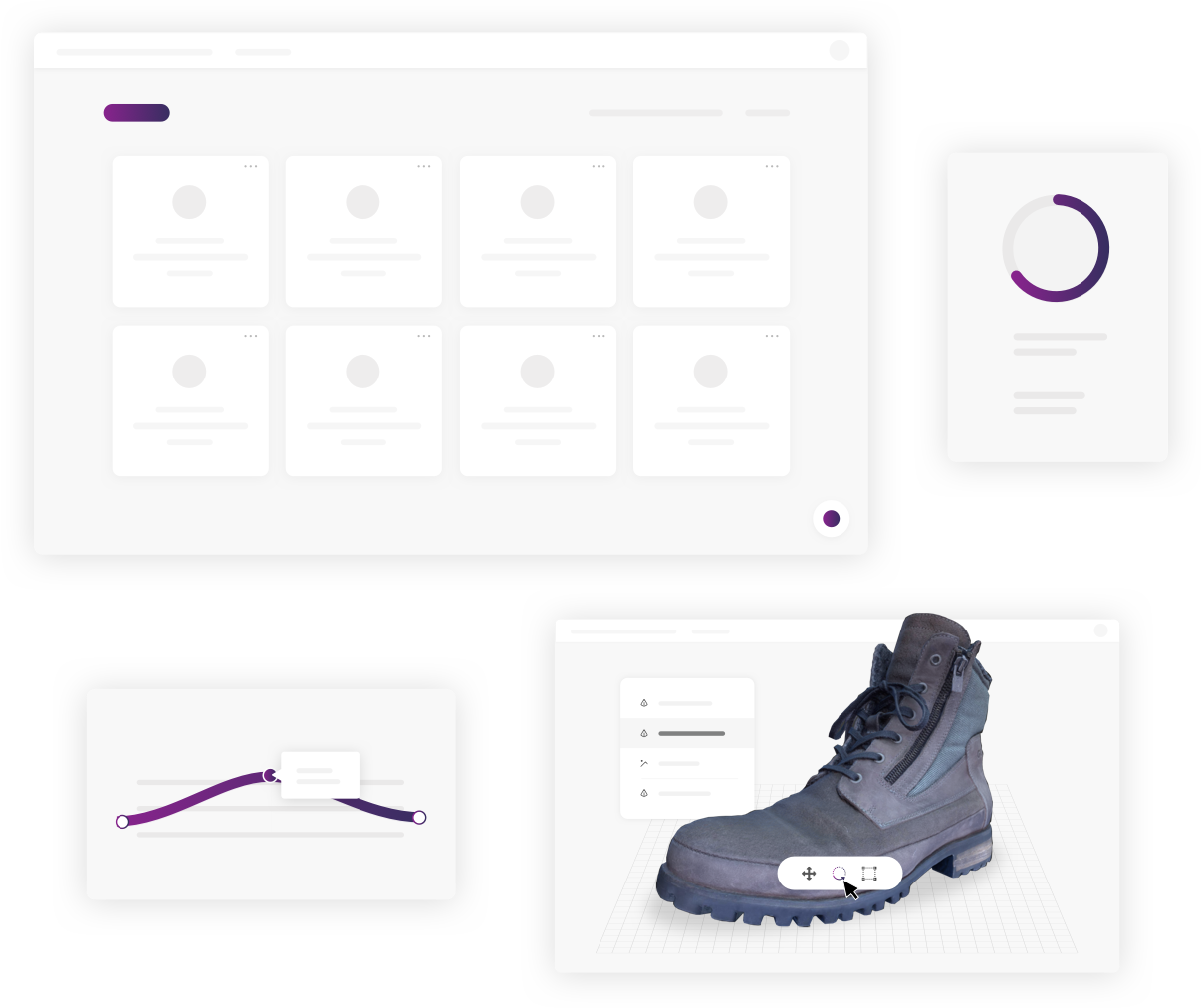 Onirix Studio
Onirix Studio is the place where you can create, host and and publish the visual part of your AR projects. Add points of interest, routes, 3D models and other information. Our cloud hosting ensures that all of your projects have enough performance assigned and that your users have a great experience when using your app.
Onirix Studio is is tightly integrated with our native apps for Android and iOS. Content that you create inside the studio is available inside the apps for immediate testing.
Onirix Player
Onirix Player is the entire set of our native apps for Android and iOS. Our player allows you to visualise your AR demos and prototypes immediately after creating them inside Onirix Studio. You feel immediately how experiences are being adopted by the different mobile platforms and across multiple devices. Onirix currently supports devices that use ARKit, ARCore and Tango.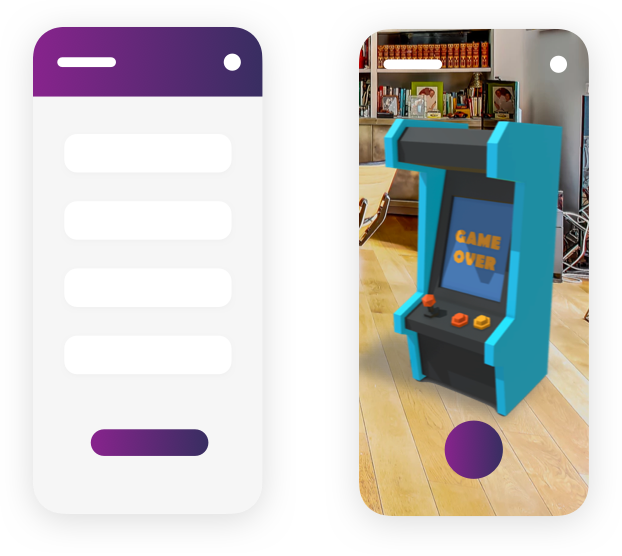 Onirix SDK's
Our SDK was build to interact with AR powered devices. It provides libraries and utilities for easy and rapid application development under Android, iOS and Unity. A complementary REST API allows you to easily import data into your apps.
We constantly update the documentation for all Onirix components and compatible devices. This includes Android, iOS, adaptations to the libraries ARKit and ARCore, Google Tango and much more. Support for Hololens and Magic Leap is coming soon.
Supported types of AR
Onirix includes Spaces, Targets and Places
Targets give you the ability to position your Augmented Reality content on any surface, marker, image or logo and make it come alive. Compatible with ARKit and ARCore. Learn More

Places improve the outside experience of your users by providing additional information about their environment. Add 3D objects or routes and guide your users along a predefined path. Learn More

Position content with great precision inside of rooms, buildings, warehouses and industrial environments. Guide users and enhance their experience with information. Learn More
Success Stories
Read what our clients have to say about developing Augmented Reality Applications with Onirix
Thyssenkrupp uses high precision guiding inside their facilities. AR helps on-sight staff to identify components in complex technical setups by providing contextual information.

José Mendiolagoitia

Chief Manager at TKEIC

"With Onirix we've been able to create an application that escalates the efficiency of our maintenance engineers."

Tecsos created an application that helps hospitalized children to pass the time by interacting with their environment. The application offers virtual learning and interactive games like escape rooms.

Michel Rodríguez

Project Engineer

"Building an AR-based learning experience was a hassle-free process thanks to Onirix."

TSK utilizes Augmented Reality to provide visual guiding, geolocated alerts, and maintenance information to the operators of their photovoltaic power plants.

Juan Luis Carus

R&D&i IT Manager at TSK

"Onirix empowers us to use geolocation and Augmented Reality in our mobile application."
How does Onirix compare with other products?
Onirix is the result of many years of intense research and development. Our highest priority is to help you reduce your development time.
| | Onirix | Vuforia | Wikitude |
| --- | --- | --- | --- |
| Integrated 3D Studio | | | |
| Rapid Prototyping with Android and iOS Apps | | | |
| Free Support | | | |
| Cloud Hosting | | | |
| Spaces | | | |
| Places | | | |
| Targets | | | |
| Datastore | | | |