Custom solutions
Bring augmented reality to large corporations: maintenance, training, security, digitalization...
Get in touch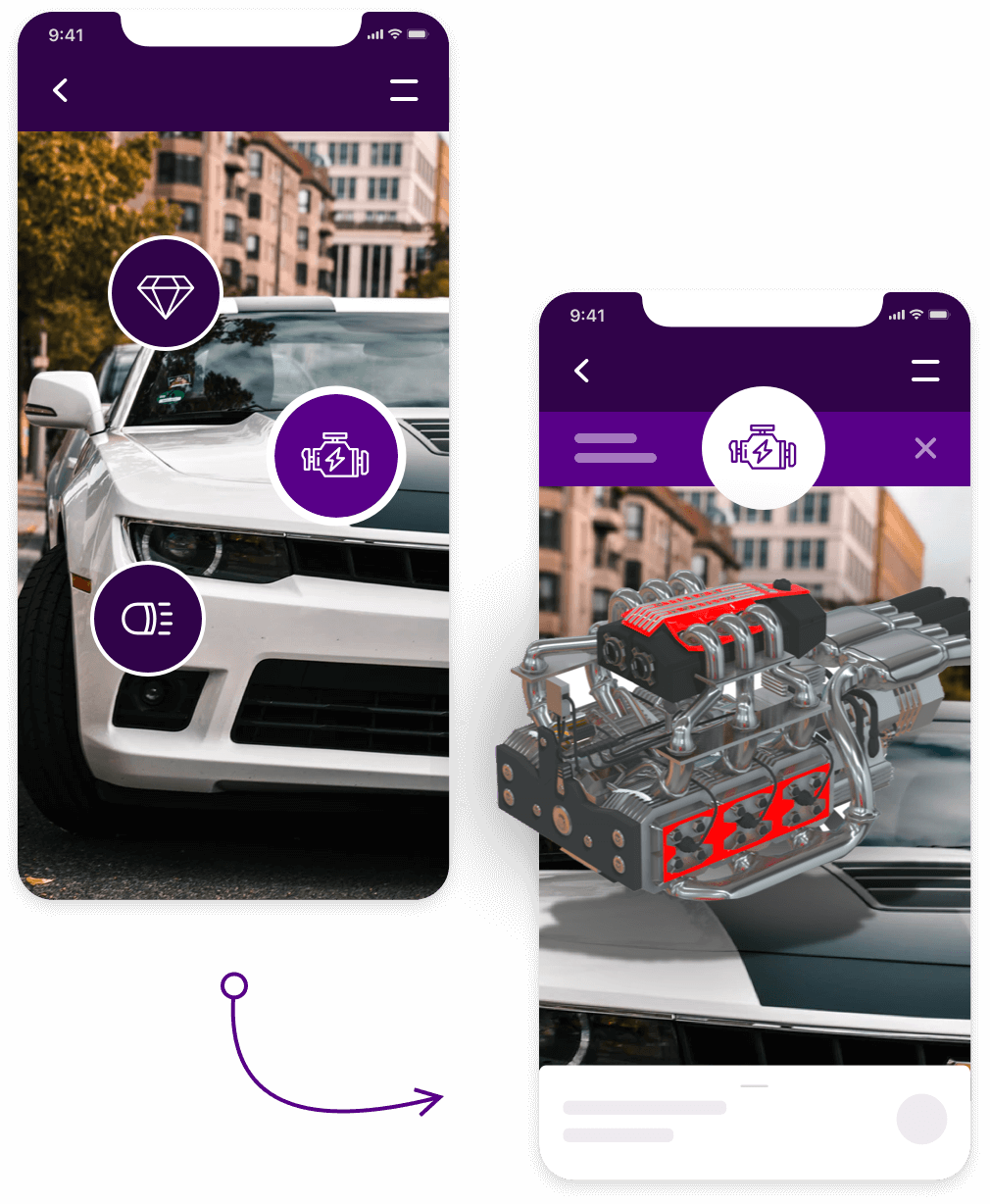 Get in touch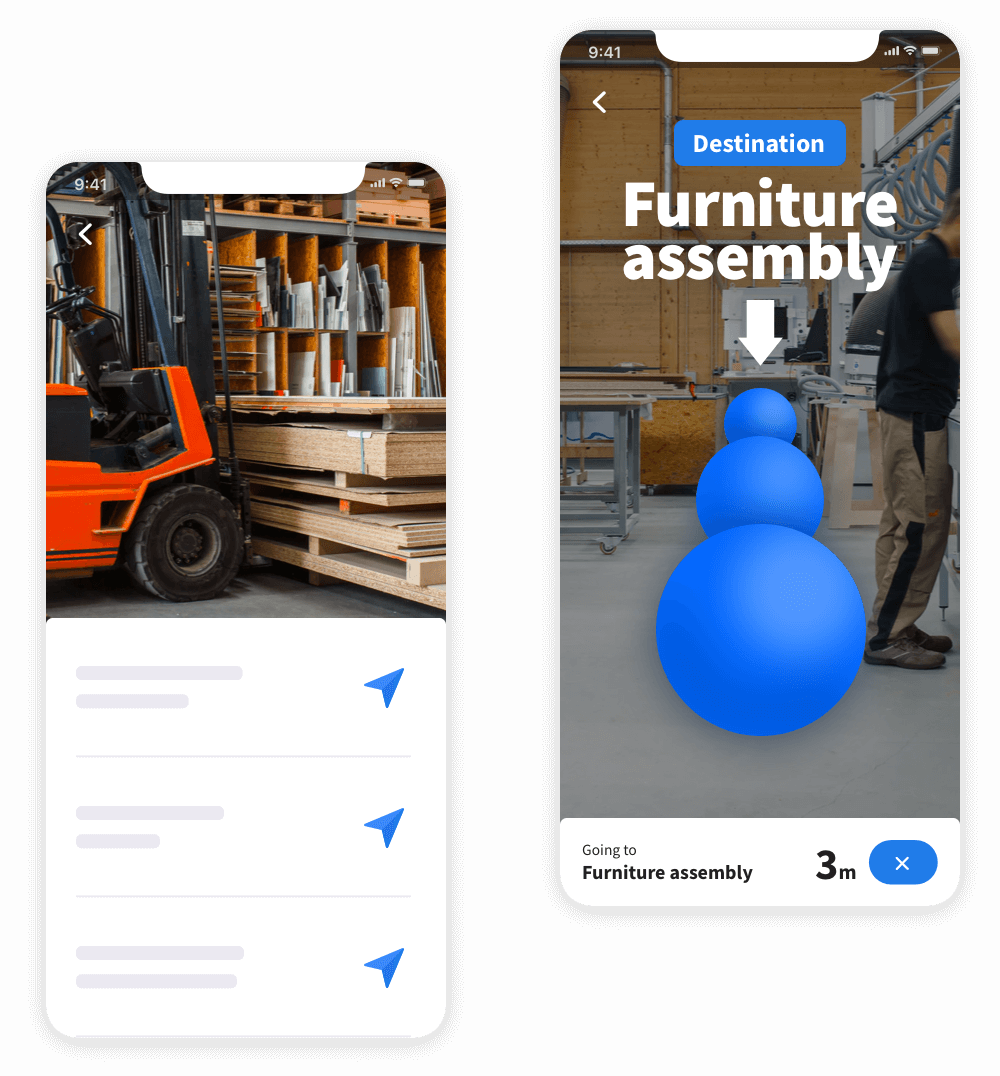 Augmented reality improve worker efficiency
Onirix designs and develops AR solutions to help its clients achieve their business objectives, transforming the way companies design, manufacture, promote or repair their products.
Benefits of augmented reality for digitization
Help your company in the digital transition from multiple departments or sectors
Maintenance

- Time reduction.

- Increased worker decision making.

Engineering

- Validation of production and installation.

- Reduction of delivery times.

Training

- Reduction in the number of trainers.

- Improve training processes.

Sales and Marketing

- Differentiation from the competence.

- Improve customer experience.
How does it apply?
Contextualization of digital information on the real world
Identify key elements of your facilities, and help operators to find their tasks in an efficient way
1. Scan spaces to generate a 3D point cloud
The first step is to scan the real world, that is, the machine, line, or space where we are going to introduce the information in augmented reality.
This process does not require specific hardware, but a generic Android or iOS mobile can be used to perform the operation.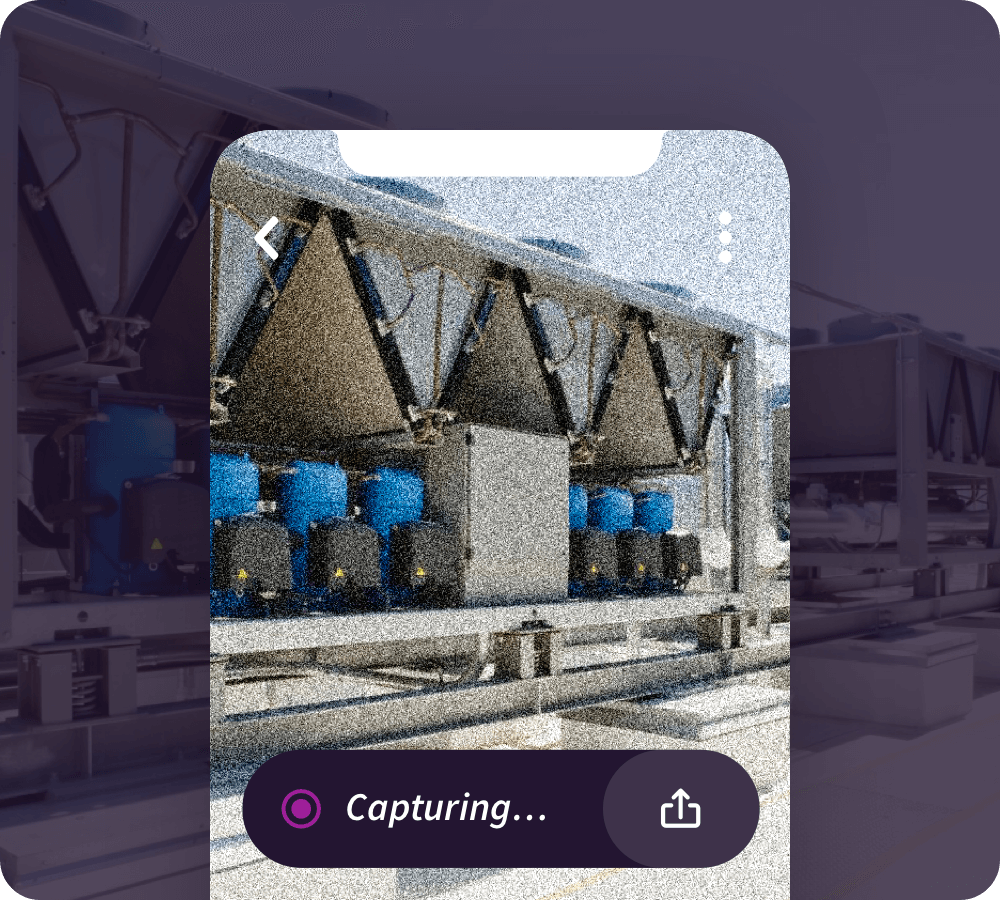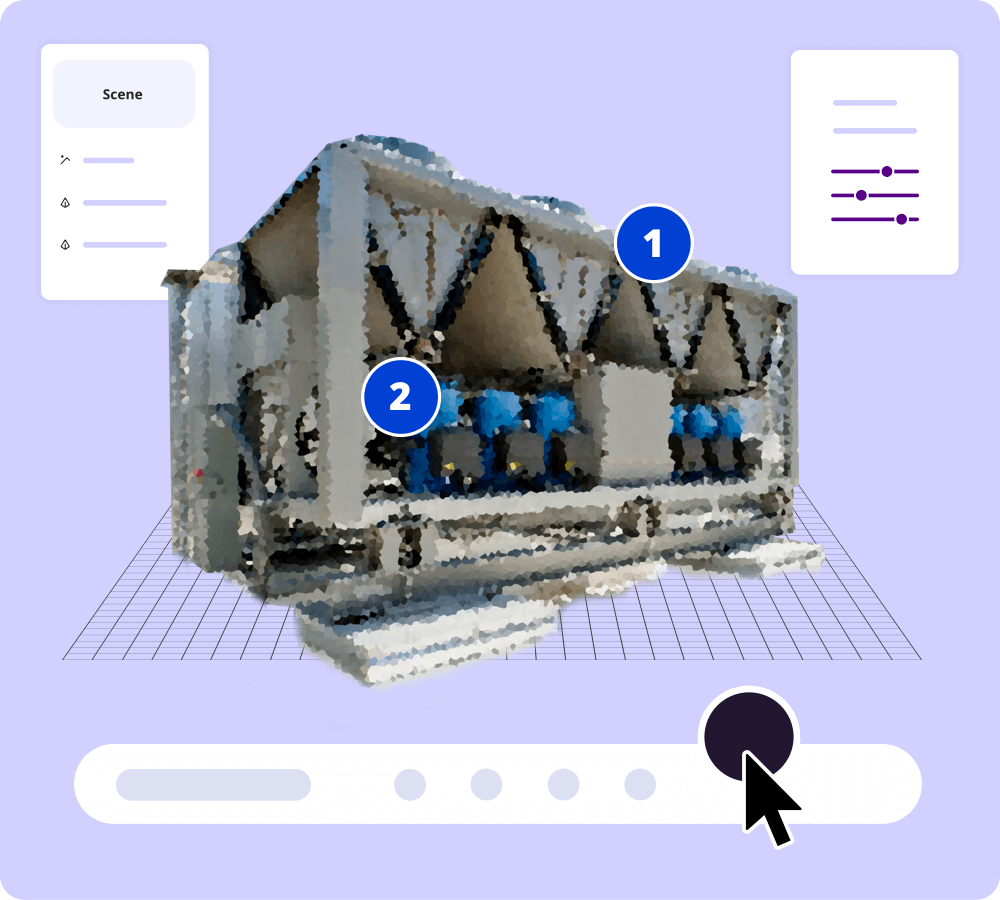 2. Configure the info in Onirix taking the point cloud as a guide
Once the scan is done, we will have available in the web content manager (Onirix Studio) the 3D representation of the real space.
There we will enter all the digital information that we want to show in augmented reality, or we will define the steps that comprise the sequence associated with a routine maintenance, format change, or training.
3. View the information in augmented reality
Finally, once the configuration is finished, we will only have to use the mobile application installed on our Android or iOS device and place ourselves in front of the machine or real scanned element.
The system will automatically detect our position and display the contextualized information based on what has been defined in Onirix.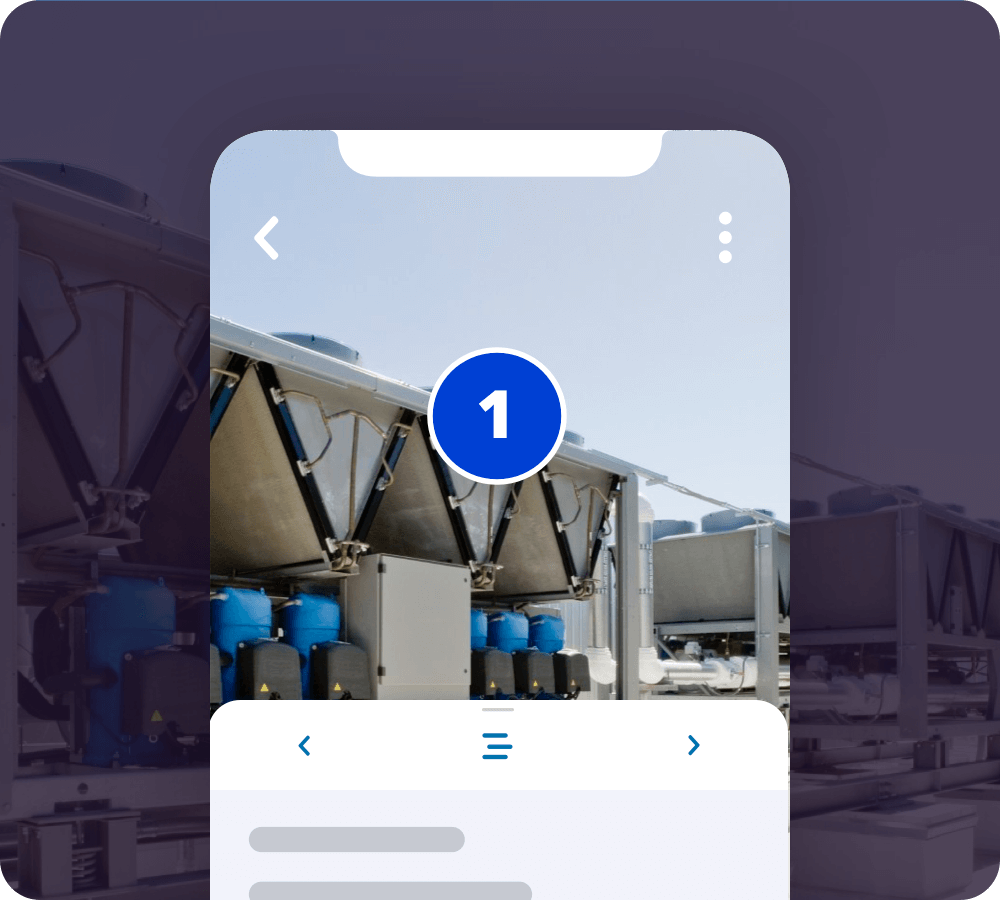 How does it apply?
Monitoring or control of plants
Perform a visual monitoring of electrical, wind, or construction installations. An ideal solution for energy companies
1. Establish points of control
For each of the plants, substations, or areas in which to carry out the control or monitoring, we will define, through Onirix Studio, its geographical location, indicating each of the positions from which we can carry out said control.
2. Include digital information on each control point
Each of the positions or control points established in the previous step consists of a photo, a GPS location, and an augmented reality scene.
In this scene, using the Onirix Studio viewer, we will configure the different 2D, 3D, audio, video, label elements ... that we want to be displayed later when someone is in that position.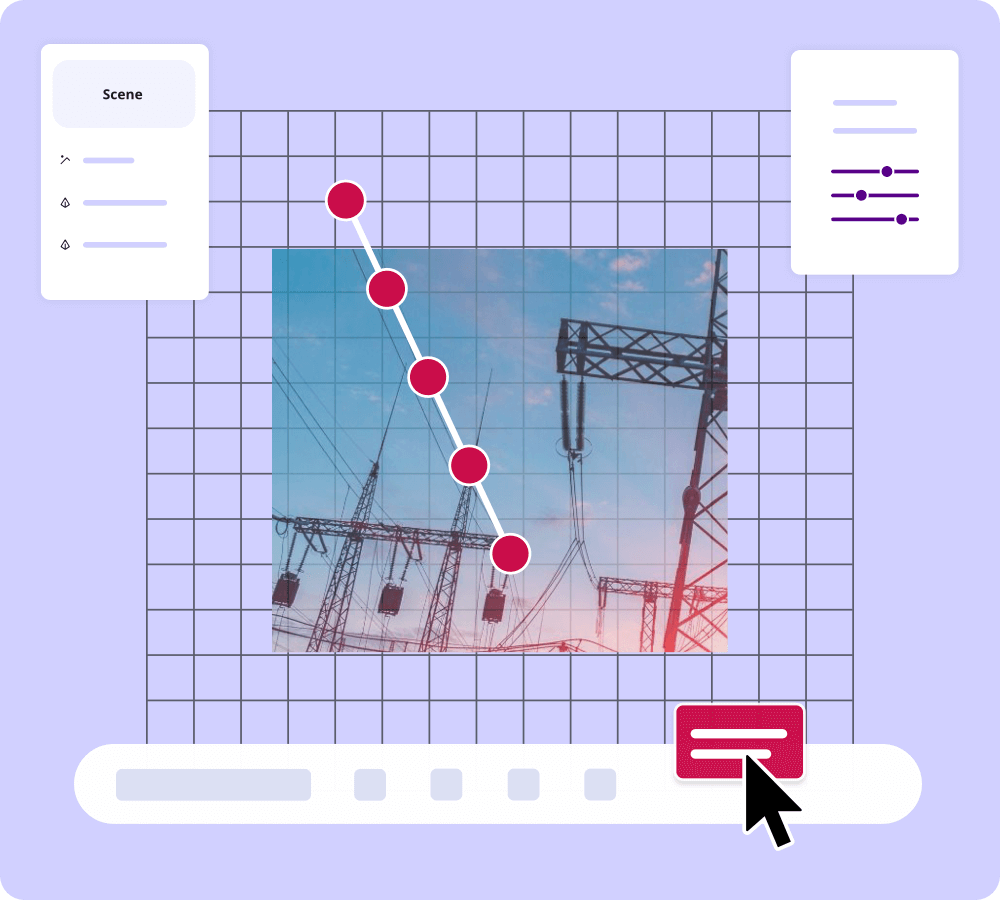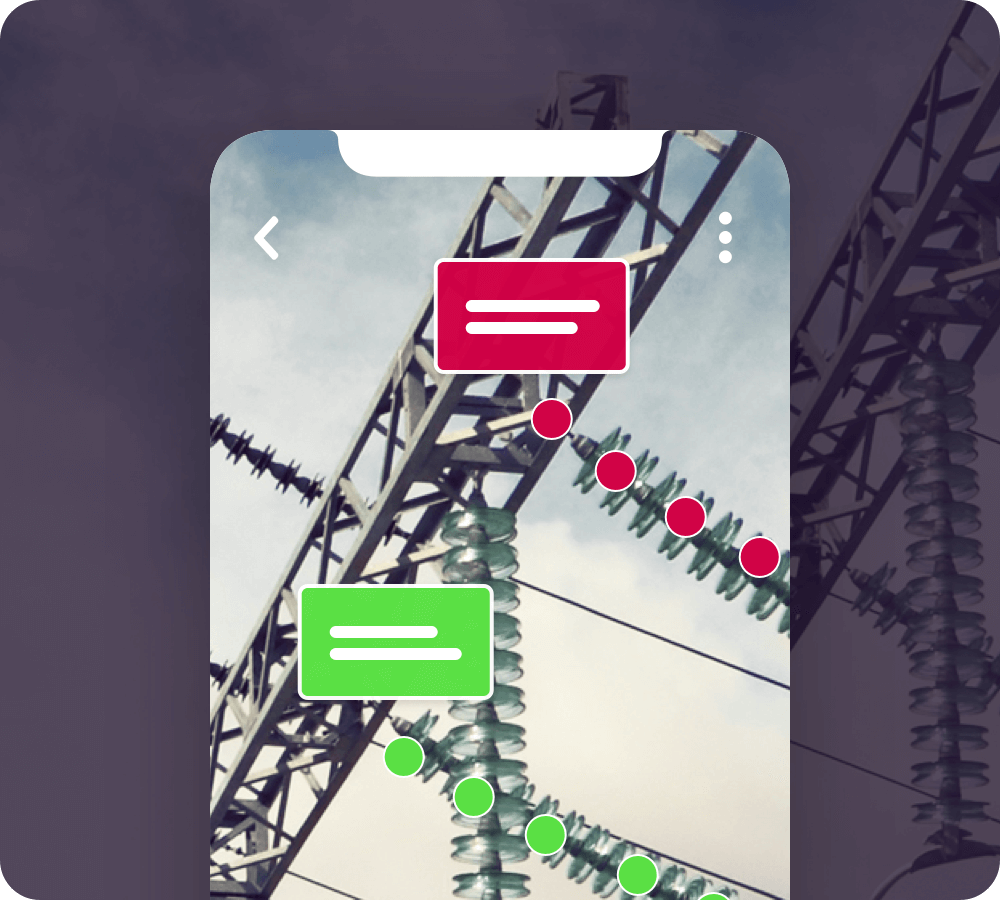 3. Visualization
Finally, through our mobile device, we will access the Onirix system, which will indicate our location on a geolocated map.
Once the outline is placed and given the "OK" button, Onirix will automatically show the information in augmented reality that we have previously configured for that position.
Success Stories
Onirix is being used by large and small organizations all around the world. Learn more about their experience with us
KPMG

The risk prevention department is using the RA to be able to scan the different floors of their offices and provide visual guides, which allow detecting emergency exits.

With this type of solution, they create an interactive way to train employees and familiarize them with the access points for dangerous situations.

Unilever

Mapping of production line "bocabajo". Localisation within the production line through artificial vision. High accuracy guidance with augmented reality. Tasks identification: inspection, maintenance, cleaning…
Tell us what you have in mind!
Let's tell us what you have in mind and we will answer you as quickly as we can.