Checklists and sequences in industrial environments with AR
For training processes, operation, routine inspection tasks, and verification of protocols carried out by operators..
What do we understand by a sequence of steps in augmented reality?
Thanks to our technology, Spatial AR, we can map a certain space, and obtain a 3D representation of that environment. In this cloud of points, we can identify the different relevant elements of the space, and thereby mark the steps of a specific task. And what is more important: assign them an order for their review and verification by an operator.
Each of the steps will be shown exactly on the physical element to be reviewed, and in each step only the relevant information will be displayed at that time, allowing the operator to concentrate on the specific task and obtain the necessary information to continue with their job.
Get in touch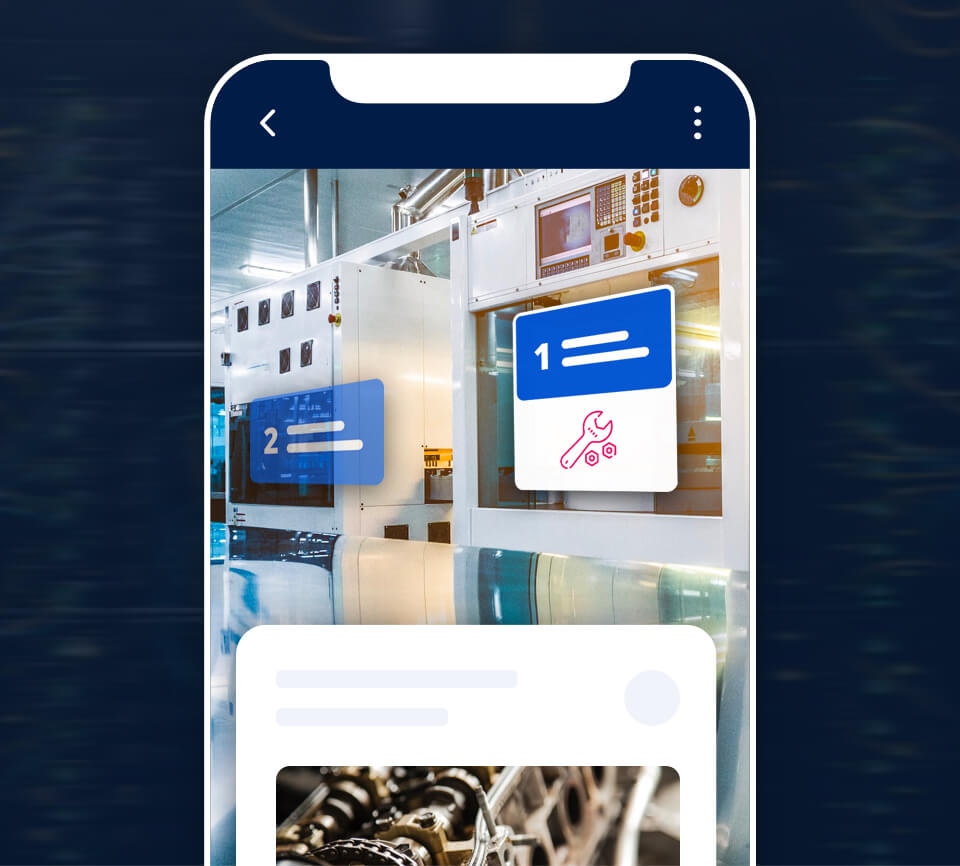 General applications and use cases
Any operation that consists of a series of steps, to be carried out in a specific environment, identifying a series of elements. No matter the area in question, any activity that requires a series of checks in a specific order, which must be carried out and verified, may be susceptible to becoming a digitized process using AR.
Below we will describe two very different cases that we have carried out with two important clients. In both cases, and for different tasks, the starting point is a specific scenario, which can be provided with localized information, and from there, configured so that the end-user interacts in different ways.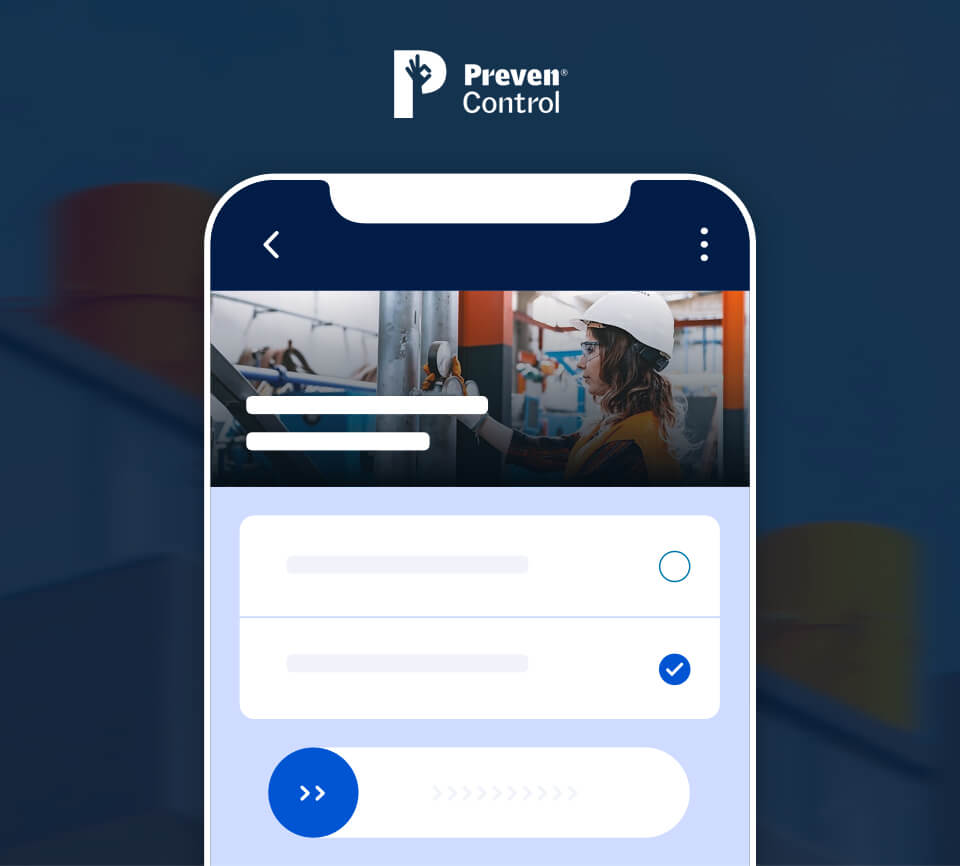 Prevencontrol: training and safety in the workplace
The case of Prevencontrol responds to a clear example of an application in specialized training. Thanks to the application that is being developed, they will be able to set up training courses in real work environments, and thus not only show the steps of an action protocol, but also include a question and answer components in those steps, and thus evaluate the knowledge acquired by specific personnel.
Thanks to this type of task, courses with a digital and interactive component can be offered, which comes into play in real situations; and it also allows you to have a record of all the training carried out by a specific operator, and thus evaluate their growth as a professional.
REE: inspection tasks and protocol review
The case of Red Eléctrica de España allows the inspection of the different components that must be taken into account, in certain action protocols, for electrical racks. With this mechanism, we can have a representation of each of these racks, and through augmented reality, offer an interactive manual to the operator, which serves as a visual guide. Step by step the operator carries out the necessary checks and verifies that everything is correct. Where before it was worked with the paper format, and innumerable pages of protocols; now, little by little, that process is being digitized.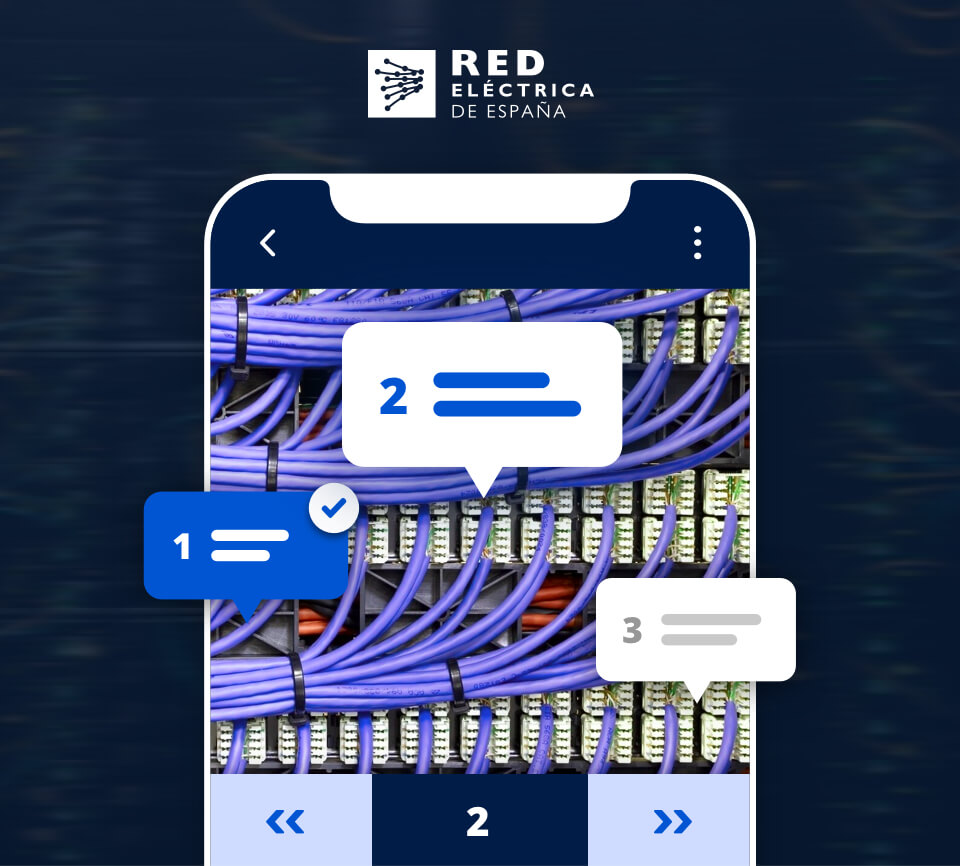 How we shape your sequences of steps
Using the Onirix app to scan the area and Onirix Studio to configure the AR scenes, we can create, in a simple and intuitive way, a fully customized sequence of steps.
Scanning
The first phase is to make a recording or scan of the place in question, through Onirix's Spatial AR technology, and through the Construction functionality available in our public app. Anyone can carry out this process, but if you need a specialized team to do it, we can take care of it ourselves.
Configuration
After performing the scan, it is immediately uploaded to our web platform. Once in the cloud, within Onirix Studio it can be configured easily. You simply enter the 3D scene and place the elements to be identified within the reference point cloud. Relevant information (name, order, extra data ...) is assigned to them, and it is ready to be viewed.
Display
When you have a configured space, it is time for the end-user to move into the actual physical space, and the automatic location process will begin to identify the environment. After a few seconds, the set sequence of steps will begin to be displayed from the first step. You will be able to jump from step to step, interact with each element, including annotations, and perform the complete protocol, to finally collect the result of it.
Adapt, register, and verify your processes
If your organization has production tasks or tasks that could be digitized with a list of steps, Onirix may be the perfect tool for this. Simply contact us, tell us about your case, and we can assess it with you, to give you the most appropriate solution to your needs.
Apps with your brand

We can adapt our functionality to your brand so that you have your own digitized and corporate tool. Your employees will be able to work in this way through a business application designed specifically for you.

Reports

We adapt our report generator so that it collects the information about the processes carried out by employees, students, operators, etc. At the end, the user will be able to send the report that will be recorded with all the information taken.
Grow your online business with AR!
Please fill out the quick form and we'll be in touch with lightning speed