The Best Augmented Reality Hardware in 2019
A glimpse into the future of AR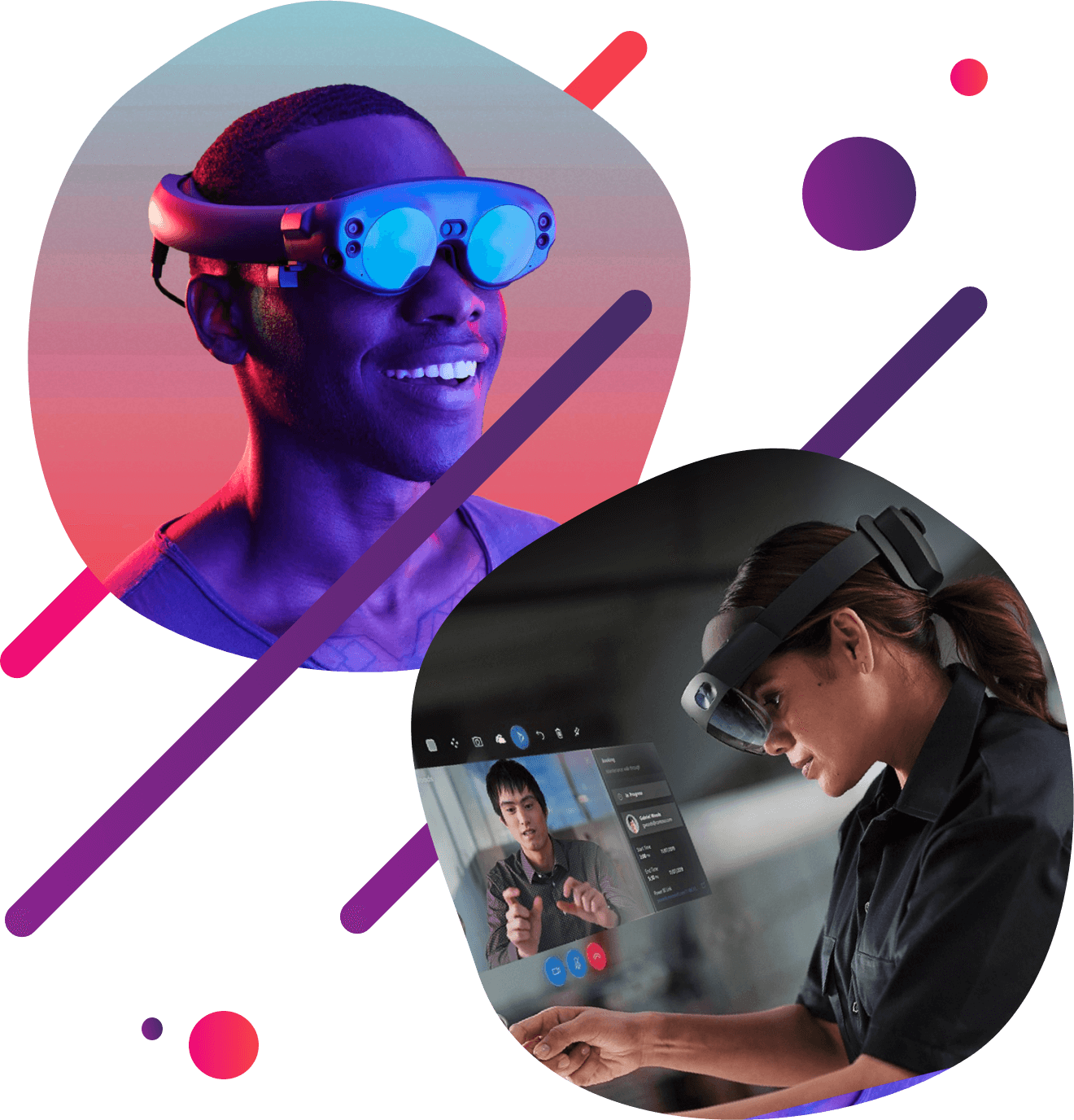 Augmented Reality (AR) is known to be one of the most promising technologies at the momentAfter the smartphone revolution, everybody carries a mobile device, and all these mobile devices typically contain a processor, GPS, a display, camera, microphone etc, which is all the hardware required for AR.
Over the last years, AR developers have been trying to take advantage by mainly focusing on the creation and development of apps. Today, AR is continuously growing and capturing people's attention. Most likely, you have been having AR experiences without even realizing it. Social media apps like Snapchat or Instagram have many filters and stickers that can be used in their stories, and which are actually AR technology that we use in our daily lives.
Terms such as Augmented Reality (AR) and Virtual Reality (VR) are confused sometimes. When in fact AR can be easily used by mainstream smartphones and tablets, VR requires dedicated hardware.
As for the future of AR hardware, it's becoming more evident that smartphones, Augmented Reality glasses and headsets will coexist and expand significantly the range of possible AR experiences of tomorrow.
Microsoft Hololens
Microsoft Hololens is an AR headset with transparent lenses, developed by Microsoft. It uses a set of sensors and highly-developed optics to add AR content to the environment.
The Hololens also has several microphones, an HD camera, a light sensor and the 'Holographic Processing Unit', which is responsible for letting users interact with 3D holograms that are displayed as part of the physical world. Especially, the possibility to interact with the virtual content, enables users to have multiple options when using this technology.
For example, car makers could use the Hololens to do real-time modifications to new models. Others, more end-users related features, are watching Netflix on the wall of your room, or having a virtual pet walking around your apartment. The Hololens does all this without any wires.
How can you interact with the virtual world using Microsoft Hololens?
Use your gaze to select holograms. The movement of your head will lead the cursor.
Your body gestures can select holograms, items and open apps.
Use your voice to navigate and control your apps.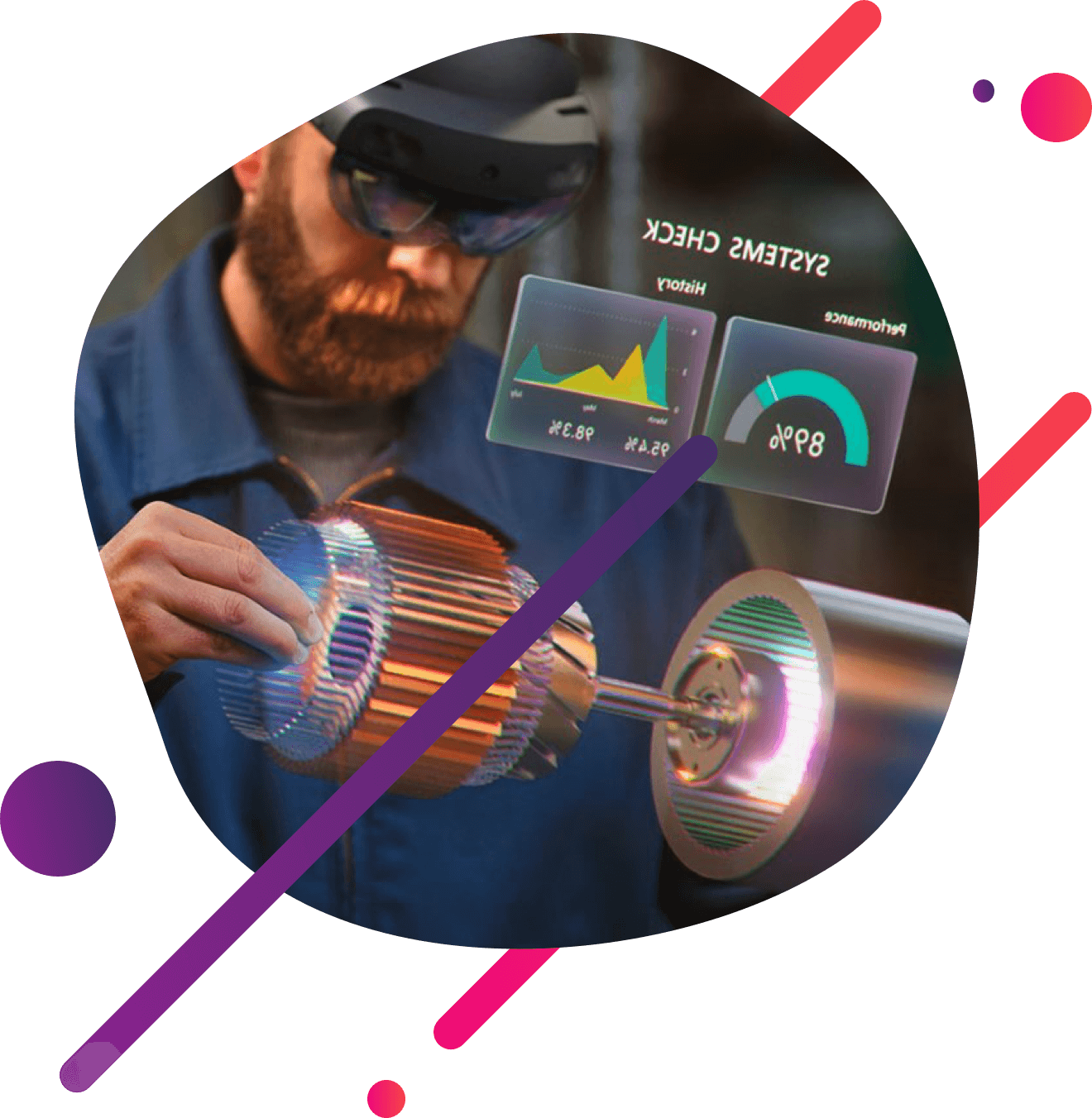 Magic Leap One
This modern and futuristic-looking AR headset is powered by a small computer called 'Lightpack' that can be attached to your belt or pocket. The ultimate goal of MagicLeap is to bring your online life into your physical world.
For instance, MagicLeap can bring a projection of our solar system into your classroom. MagicLeap does not only overlays content onto the real world. Similar to the Hololens, the computer-generated content responds to its surroundings letting the user interact with it. The difference is the way the user interacts with virtual content. Instead of gestures and eye movement, MagicLeap works with a controller that uses with a big button and a touchpad.
Epson Moverio
With binocular and transparent glasses, this AR headset has been specifically designed to work. If you are looking for a fashionable and stylish headset model, this might not be your best option. However, the Moverio glasses are very versatile and adjustable to every size and user's requirement. The Si-Oiled technology used by Epson Moverio provides users with a sharp, bright and high-quality image. These smart glasses are powered by Intel Axom 5 processor and run on Android 5.1, making it easier for developers to develop AR apps.
An interesting way of using the Epson Moverio headset is to fly drones with its AR app. The user is able to have a hands free flying experience, have the view of the drone through the glasses and all crucial information to navigate the skies.
Google Glass Enterprise Edition
This hands free and wearable computer from Google was designed helping users to have better workflow experiences. Maintenance fix machinery are able to focus on the job infront of them while simultaneously having access to a manual. By eliminating this continuous focus shifting, mistakes and distractions can be reduced significantly.
Google Glas Enterprise is a follow-up product to the original Google Glasses and Google Glasses Explorer Edition. Main features of Google Glass Enterprise Edition:
Voice commands to control the device.
Lighter device.
Extended battery life.
Faster processor and camera upgraded from 5 to 8 Mp.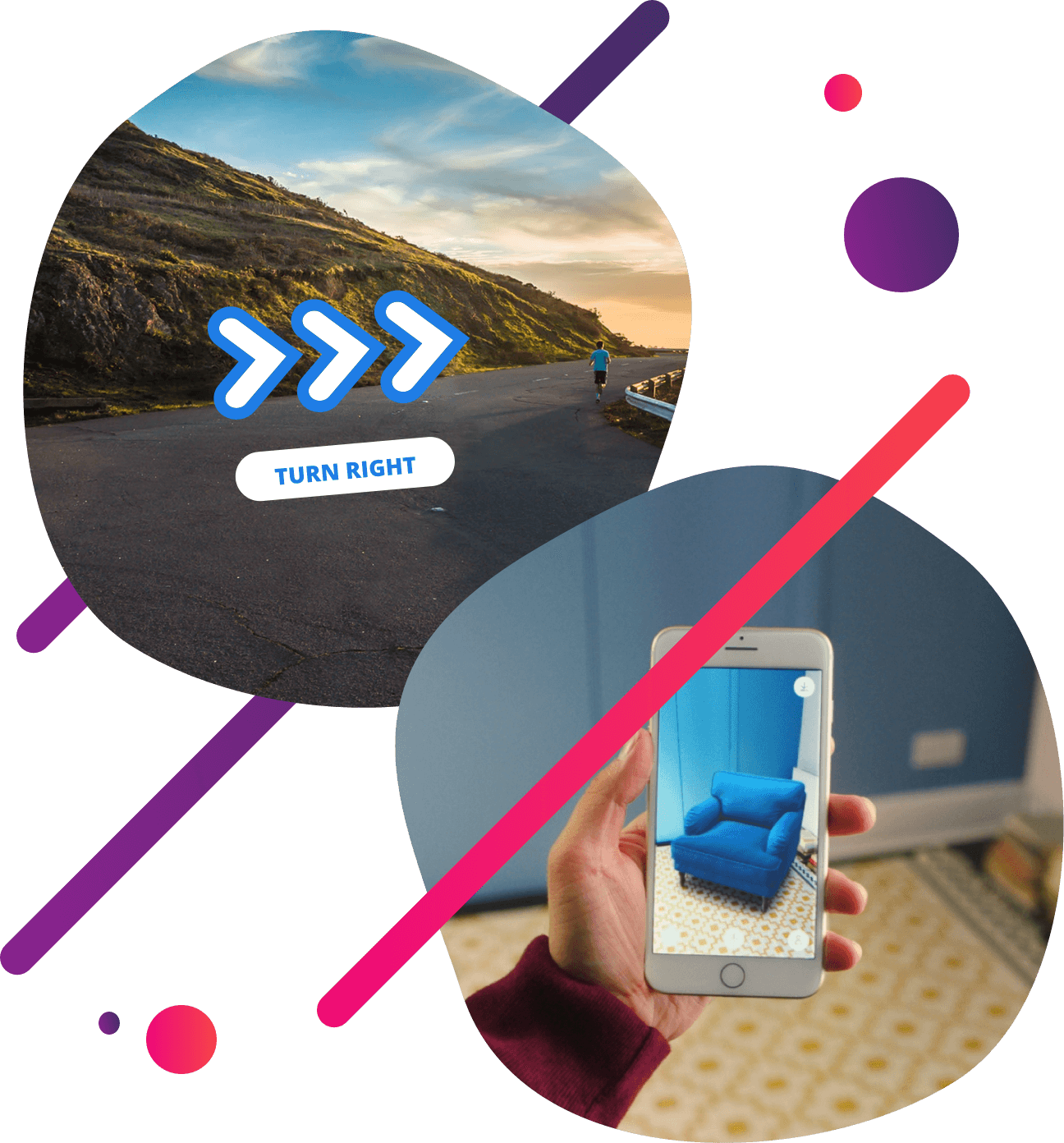 The Future of Augmented Reality
We believe that these AR headsets and smart glasses have the potential to take the AR world by storm. Nevertheless, in the foreseeable future, smartphones, mobile devices and AR smart glasses will probably coexist next to each other.