Restaurant menus with Augmented Reality
The sustainable and environmentally friendly alternative to disposable menus
Success Story

La Tagliatella group use our web augmented reality technology (WebAR) to display their menu in an impressive and different way to their customers. Each of their dishes has a QR code and a web link, which can be shared easily, both in the restaurant itself, and on the website or social networks. In addition, since it does not require the installation of a mobile application, access is very simple.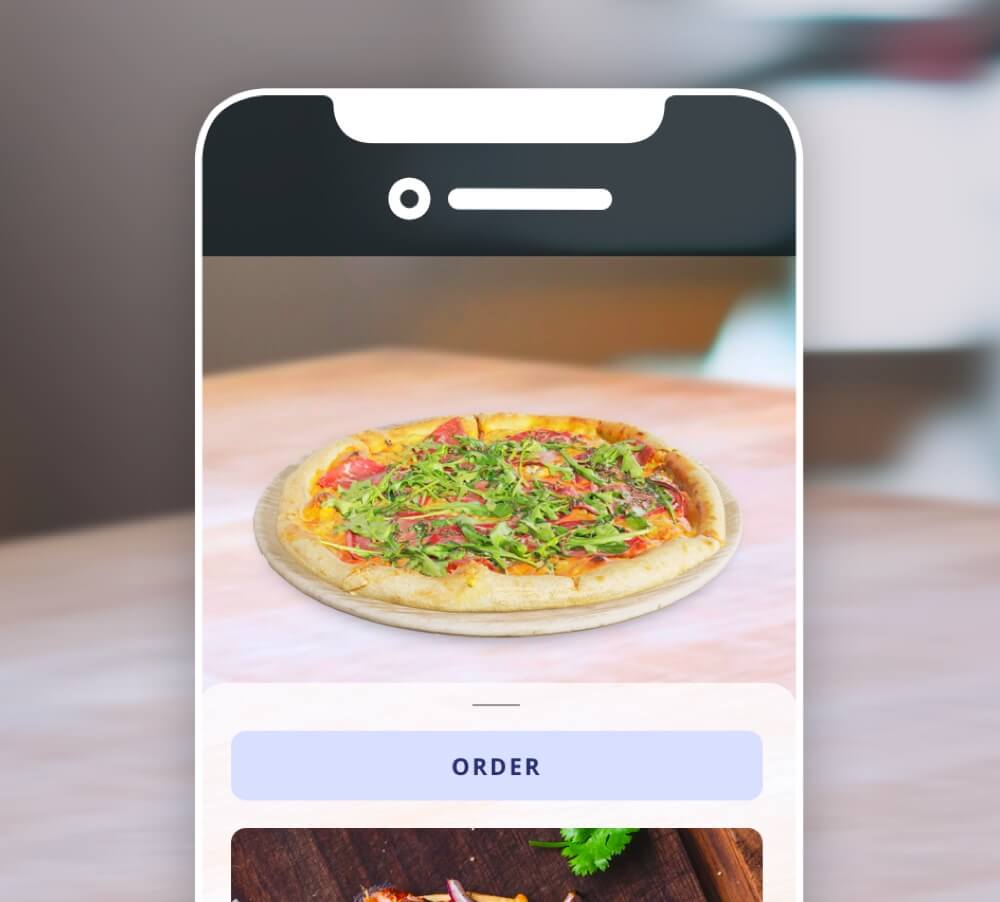 The technological alternative to disposable menus
The menus and dishes developed with augmented reality transform the menu concept that we were used to. They are a more sustainable and environmentally friendly alternative that, in turn, updates the idea of ​​a disposable menu by offering greater means, such as the possibility of seeing the dishes that you can taste in a dynamic and interactive way.
Our cards do not need an app, they are accessible and simple, and they allow you to see dishes in augmented reality from the web browser of any mobile device.
We adapt your dishes to Augmented Reality
Do you love the idea but don't have the necessary 3D models? Do not worry, we can take care of generating the models of your dishes.