Spatial AR: Visual guidance and precise content localization
The augmented reality in important sectors such as industry 4.0, to provide solutions for maintenance, repairs, or training, is a fact. More and more companies are entering this unknown world, but what many possibilities can it offer them to make improvements in their processes. One of the main needs that we are observing, in this and other sectors, is to be able to identify the elements that an operator may have around at any given time. Since he is in rooms with complex machinery, which perhaps he is not always used to handling, or perhaps because it is the first time that he is going to come into contact with an electrical cabinet, and he needs to have visual references of everything in front of him.

This type of tasks can suppose an expense of time that is accumulating day by day, and that through visual guides, it is possible to achieve significant time savings, and optimization of complex tasks, throughout the year.

Spatial AR is one of the main advances included in Onirix throughout this 2020, since, in addition to being a technology that provides a higher degree of interaction than other types of augmented reality; It is an approach that we are beginning to implement in numerous world-class clients such as KPMG, REE (Red Eléctrica de España), Unilever, Cruz Roja, or Satec.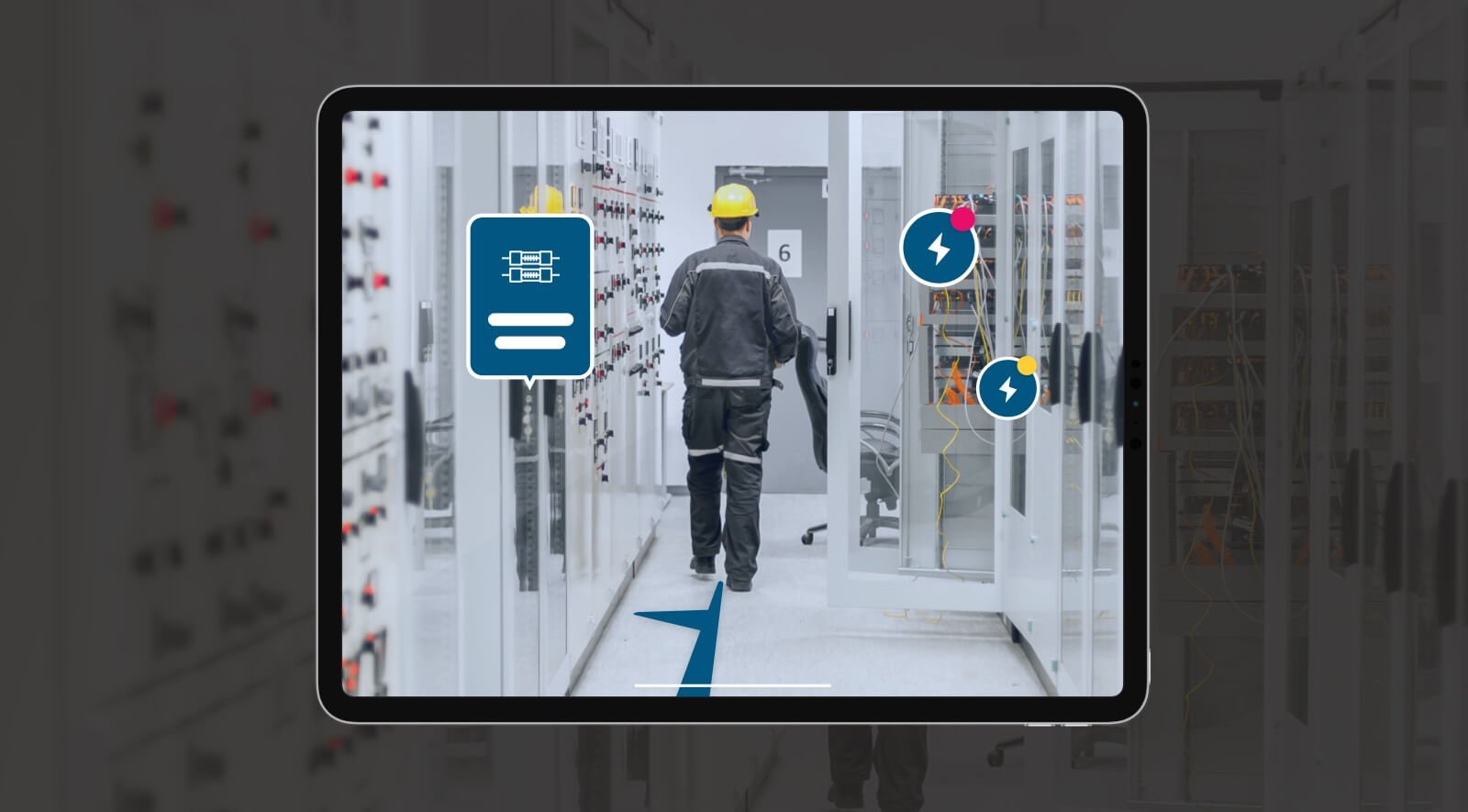 Spatial AR step by step
The operation of this technology is not excessively complex, but it does require some prior configuration steps, in order to view the desired content or perform guides.
On our technical documentation page, you can find the explanation of the use of this technology step by step, on the following website: https://docs.onirix.com/onirix-studio/projects

Here we will briefly comment on the steps to carry out to set up a demo in a simple way in any room:
Create an account on our Onirix Studio platform: https://studio.onirix.com/register
Download our public app Onirix player for Android or iOS: https://docs.onirix.com/onirix-player
Login and in the menu access the functionality of the Constructor. To use it you need an ARCore or ARKit compatible phone.
Scan any room where you want to include the content. To do this, go adding anchors on different surfaces, and slowly sweep so that the phone stores the spacial information.
From Studio, access to the created scene, add elements, paths, destinations, and different types of content. For more information, check out our scene editor documentation: https://docs.onirix.com/onirix-studio/scene-editor
Enter the scene created from the application, wait for your phone to be located, and start viewing everything you have added to our web platform.
We adapt our technology to your needs
If you are interested in bringing this type of technology to your company, if you are planning to carry out innovation or digitization work, if you want to mount a marketing event where there may be an interactive space, or if you are looking to offer a new way of carrying out training or training; We can adapt our Spatial AR module to your needs and thereby develop an RA application capable of connecting to our CMS, with your corporate branding.
There are several projects where we are including this type of technology, increasingly in demand in multiple types of sectors. For any information you can contact us at info@onirix.com