The process behind a white-label AR app
In this article, we are going to take a look at how we work together with our clients to build white-label apps. If you are interested in one of these, this article might provide some valuable insights. More general information about white-label apps content can be found here.
Our white-label apps are entirely based on our Onirix AR app and it usually takes just a few days to build a new white-label app.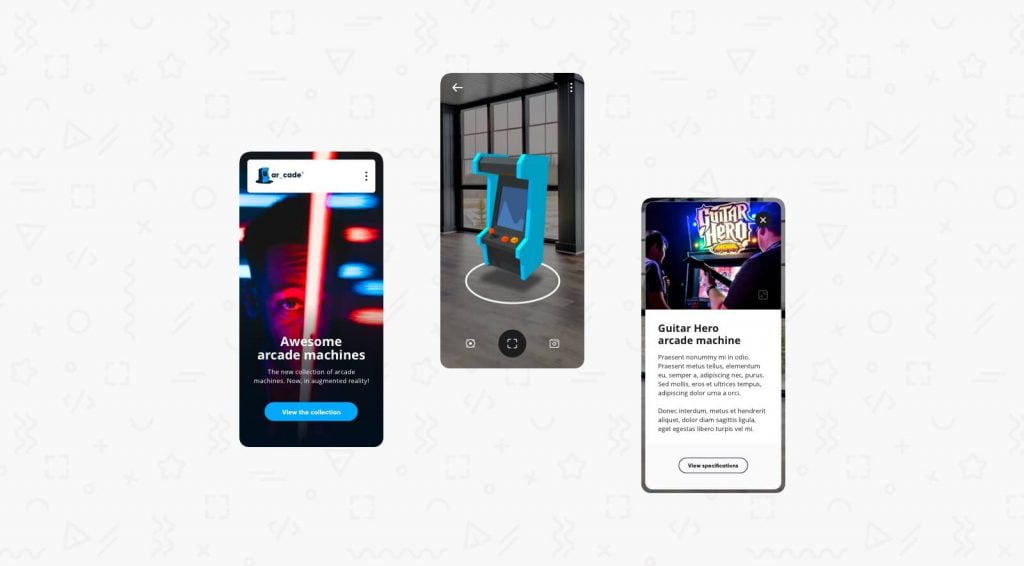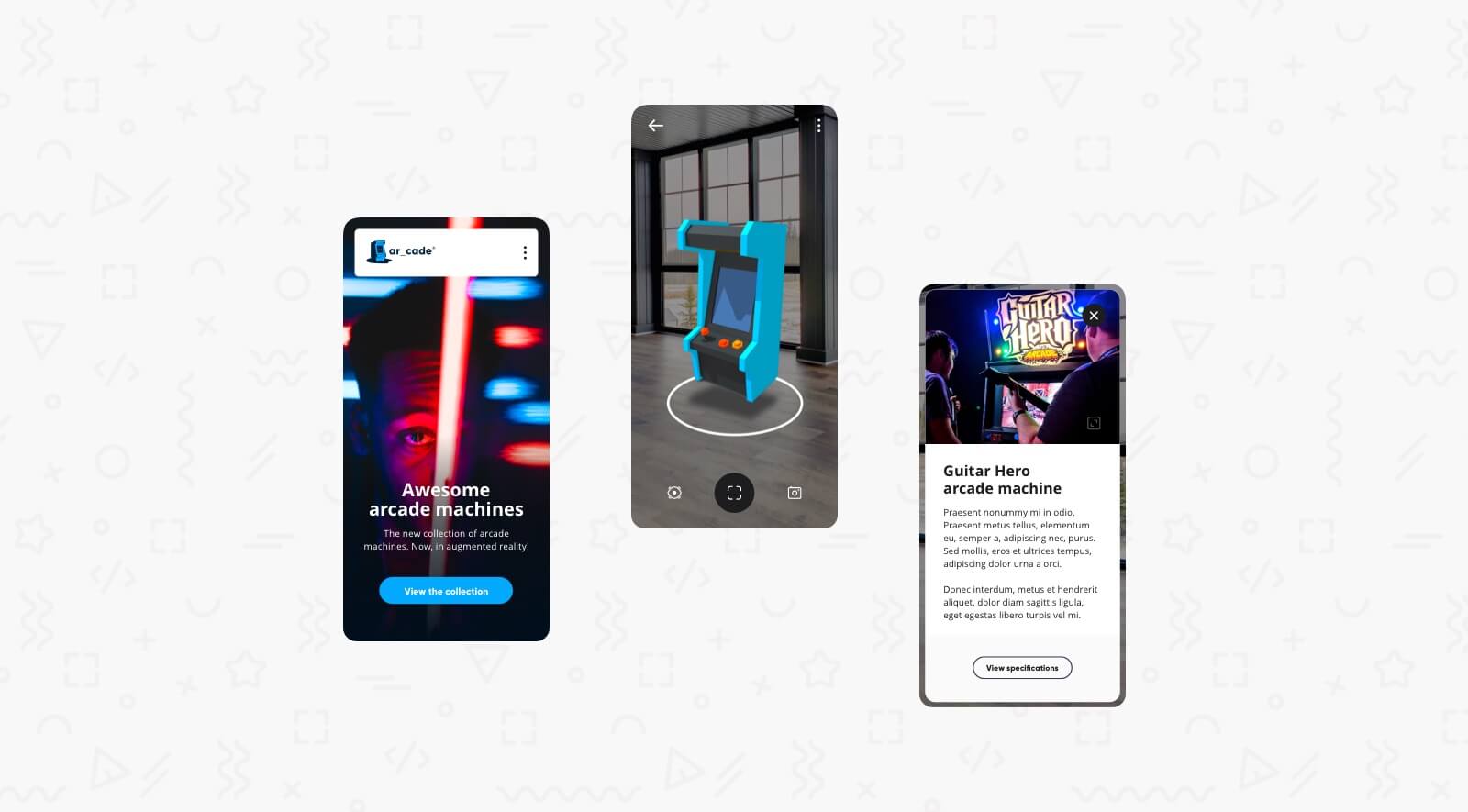 The process of building a white-label app usually starts with a kick-off meeting with the client. During that call, we usually discuss the following topics.
Your goals and deadline
If we know your intentions, we can make sure that we adjust your app to your specific needs. As time is usually a factor, it is also great to know your deadline.
Surface or image
Even though this can be changed later, you should know at this point if you are going to work with an image or a surface-based experience. In case you are working with an image, you should provide it to us, so we can ensure that you will receive optimal results as not all images work equally good.
App design
The purpose of the white-label app is to look like it is coming from you, so we'll look with you at all aspects and ensure that your brand is being represented in the most natural way.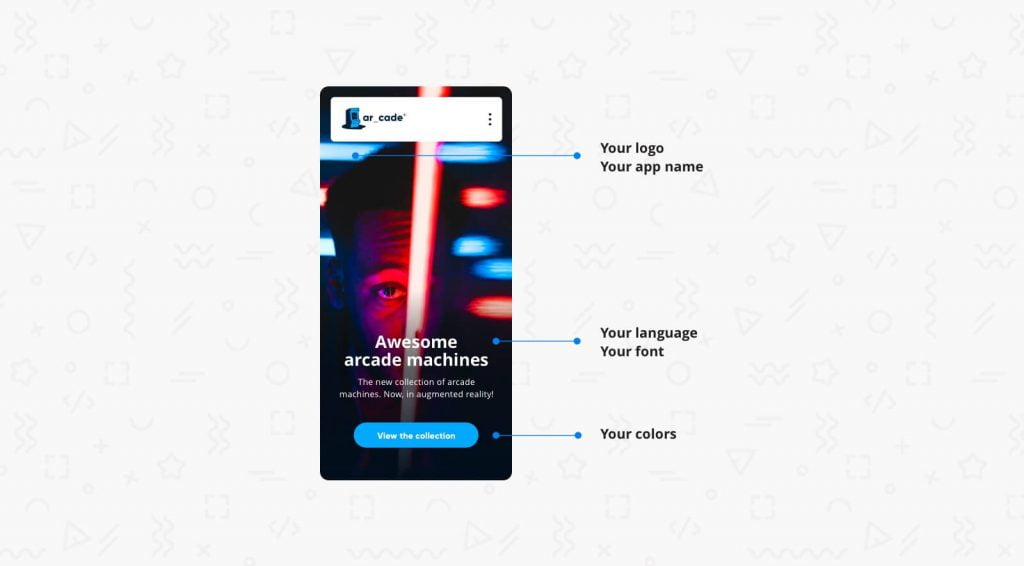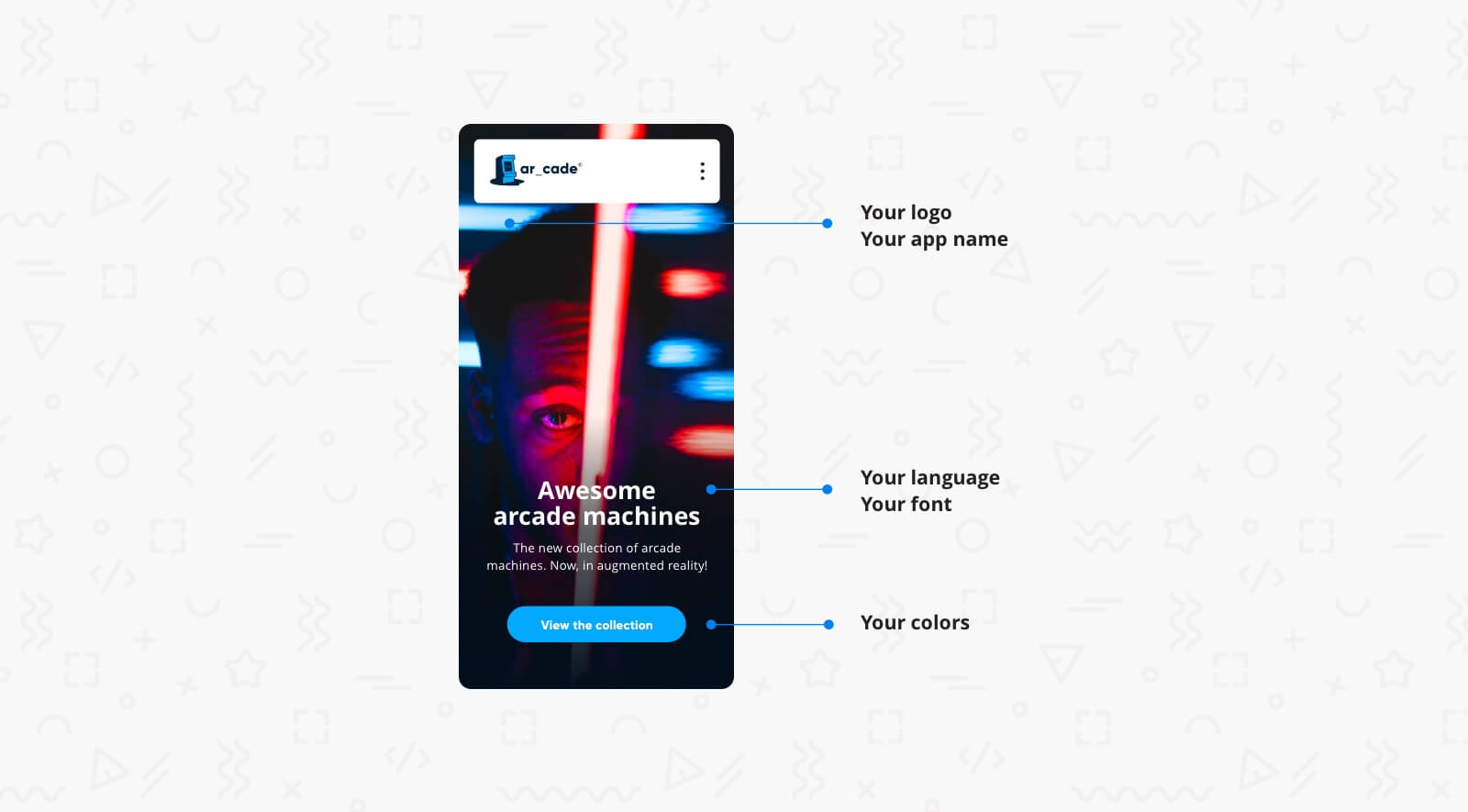 It would be good if you have a rough idea of how the welcome screen is supposed to look like, what language, colors and fonts do you want to use and how the logo of the app should look like.
If those questions make you feel uneasy, don't worry! Our in-house design team can shape every aspect of your app according to your blueprints and ideas. If you want to work with your own designer, we'll provide you with detailed specs for all the material we are going to need.
If your app language is not English, Spanish, German or Dutch, we'll need your assistance with the translation. In that case, we will provide you with a text file that contains all strings used inside the app and rely on your translation. More details on design specs can be found here.
Scene design & content
White label apps are completely integrated with our AR content management system (link https://www.onirix.com/creative-studio//) Onirix Studio). That means that you can create your own AR scenes centrally and access them with your app. If you update a scene later and it is being updated instantaneously inside the app.
If you don't have the time or resources to create your own AR scenes, we can help you with scene design and content.
Publishing on the App/Play Store
This is where it gets a little more technical. To publish your own app, you need an Apple developer account as well as a Google Play account. At the time of writing this, Apple charged US$99 annually and Google a one-time fee of US$25.
Both, App Store and Google Play, require all app publishers to go through a certification process to make sure that the app meets certain quality and security standards. This process can take hours in the best case, sometimes days. Moreover, it requires communication with the reviewer of the app.
Usually, we recommend companies that haven't published an app before to leave this to us to make this process as hassle-free as possible.
Additionally, both shops require the preparation of marketing materials like descriptions and screenshots in multiple formats. If you don't have your own design and marketing team, this is something we can help you with.
Timeline
In most cases, a white-label is available within 2-3 weeks after the kick-off meeting. This is because there is usually a bit of back and forth between you, the design and the development team, and additionally the app certification process also requires some time.
However, we can create and publish white-label apps in a matter of days if necessary. This requires fast decision making and a very clear vision right from the start.
If you are interested in a white-label app for your business, please get in touch with us.