Geo AR, on a treasure hunt
One of the types of augmented reality that is advancing fast-paced, due to its great potential, is location-based AR, which allows you to turn your city into a treasure hunt. This form of AR is based on geographic location and therefore does not need a specific image to activate an experience and place a virtual object in the real environment. The application makes use of a GPS to know where it is located and when to start the experience.

Pokémon GO is the best-known example of how to include elements of augmented reality in the real world in the form of a treasure hunt of sorts. In a short time, it was able to clearly demonstrate the possibilities that geolocation can offer to the AR.

Creating geolocated augmented reality can be interesting for a wide range of sectors, but before going into more detail we first want to talk about another important concept that is booming, gamification or ludification, as the term in Spanish would be. You will see that this technique can make a big difference in shaping your augmented reality experiences.

Gamification
Gamification comes from the English word 'game', so in the context of AR, we would be talking about experiences that make use of game mechanics, such as setting a clear objective that contains a challenge allowing you to achieve a certain reward. We can also think of adding several levels to encourage user participation, either working as a team for cooperative learning or using a more competitive tactic.

After all, how better to learn new things than by playing? Games have always been an important part of life for learning new things, both in the animal kingdom as well as in our own, regardless of age. You can't play 'halfway' since it requires full participation and attention in order to learn how to handle the dynamics of the game.

Another very important aspect in a game is the excitement and satisfaction that comes from achieving the goal and being rewarded for your efforts. We all know that the things that make us feel a strong emotion are those that best remain anchored in our brain, so they will be harder to forget.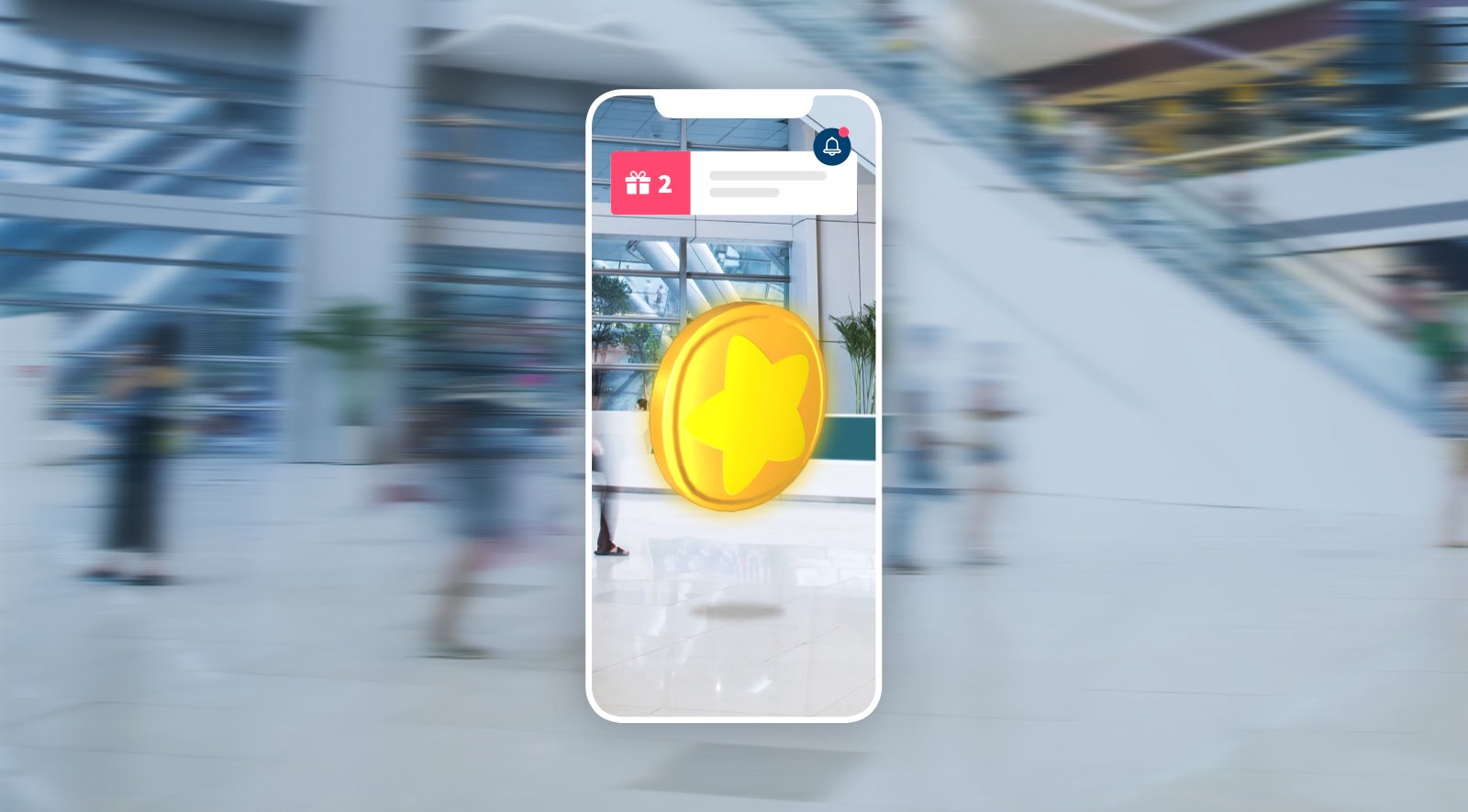 If we transfer all these aspects to the following sectors you will better understand the potential that gamification can give AR, when it comes to increasing the viral reach of content and making sure your message does not get lost in oblivion.

Marketing and augmented reality
In the world of marketing, more and more companies are beginning to discover how much augmented reality can bring them, as this tool allows them to create immersive experiences for the potential customers to become more involved. In this context, geolocation gives a new dimension to the AR as it allows experiences to be activated at the desired time and location.
Think, for example, of the possibility of taking users to specific areas where they can visit a new store or an inauguration of a new venue. You can even guide them to the desired area according to the promotions offered by the various stores, so the customers can enjoy these.

Augmented reality in tourism
For tourism, the combination of GPS and augmented reality is more than promising as well. Imagine organizing your own trip and improving your experience without having to depend on a guide to take you through a city, as with augmented reality you will have the perfect tool to guide and teach you everything you want to know, giving you the opportunity to interact with your environment in a more intense and immersive way.

Also, for tourism, gamification elements can bring more fun when visiting new places. Ask yourself what it would be like to discover a city by completing a treasure hunt.
Augmented reality in the food and hospitality industry
When we think of tourism, another very important sector may come to mind: food and hospitality. In this sector too, the elements of gamification can be successfully applied to show customers everything a city has to offer around lunchtime.

The format of the scavenger hunt works well in this sector too, where you can show the customers the surrounding restaurants, as they walk through a city, gamifying their actions, so they can obtain discounts in different places. At the same time, they can be shown more information about each place, such as prices and menus.

Augmented reality and Culture
One of the successful projects that we have done for the University of Oviedo, specifically the Territorial Observatory, is a good example of how location-based AR can be used in the cultural area where, by means of geolocalized AR, tours are being developed in different areas of Asturias, showing points of historical interest.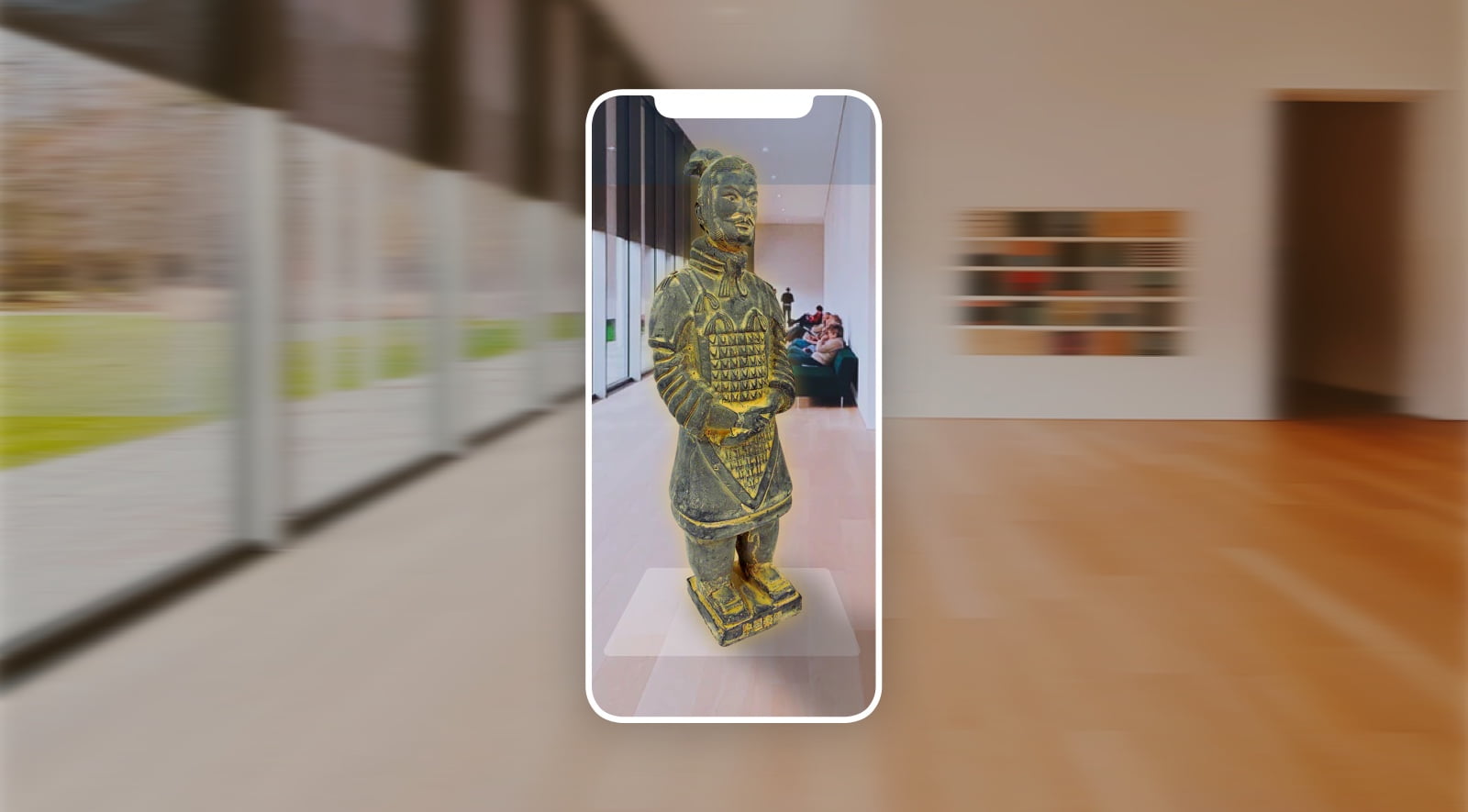 Even if we think of another type of culture such as corporate culture, geolocated AR can be of great value. Imagine, for example, reinforcing teamwork by organizing a treasure hunt or even an escape room with location-based AR where they have to work together to solve problems. It is a fun way to learn how to use tools that will be of great help in their own work environment.

Conclusion
There is no doubt that geolocated augmented reality is growing exponentially for obvious reasons and that it has limitless possibilities.

Contact us, and we will help you make your own experience with geo AR. You think it and we design it!