Geolocalized
AR maps
Organize and enhance your web augmented reality experiences with GPS positions.
More info
Get in touch
Treasure hunt with augmented reality maps for web browsers
Increase engagement and UX and position your experiences to guide your users to different points of interest through a treasure hunt. Including AR as part of the user experience offers multiple benefits in different sectors: from retail, tourism, gamification strategies in marketing, culture or events, to industrial or logistics sectors.
Make your augmented reality map of experiences step by step
Enable the option to include a geolocated map in any of your Onirix projects and associate each scene with a GPS location.
Visual references
With this functionality you can create content triggers anywhere. Simply take a photo of an element (a facade or part of a building or shop, a landscape component, a sculpture...) and generate a visual reference.
This will help the user to understand better the position from which to view the content, regardless of weather or lighting conditions. This type of experience is also very useful to hide content to unlock and make, for example, a game.
Image tracking
If part of the experience you design involves the use of a physical image (a tourist map, a guide, a flyer, a poster...), using Web AR with Image Tracking you can associate a specific content in a specific location through those images or contents.
Surface/Gyro tracking
Another option is to place an element on a surface near the point of interest or in front of the user, floating in the air. For example, a video related to the location or a 3D character that, as a guide, tells the user information about what is in front of them. It is also a very interesting option for commercial actions such as, for example, placing discounts or points.
Success stories
Here are some real-world examples of brands that, through Onirix, have implemented augmented reality maps experiences for their users.
RBC x Music festivals - Treasure hunts
Salt, a creative marketing agency, through Onirix has provided a solution to RBC x Music by generating a geolocated gamification dynamic at renowned festivals such as Cavendish, Bluesfest or Ilesoniq held in different cities in Canada.
Visitors had the chance to move each day through various points of the festival where they could play with augmented reality experiences (logo hunting), get points and redeem them at the end of the day for prizes in different categories.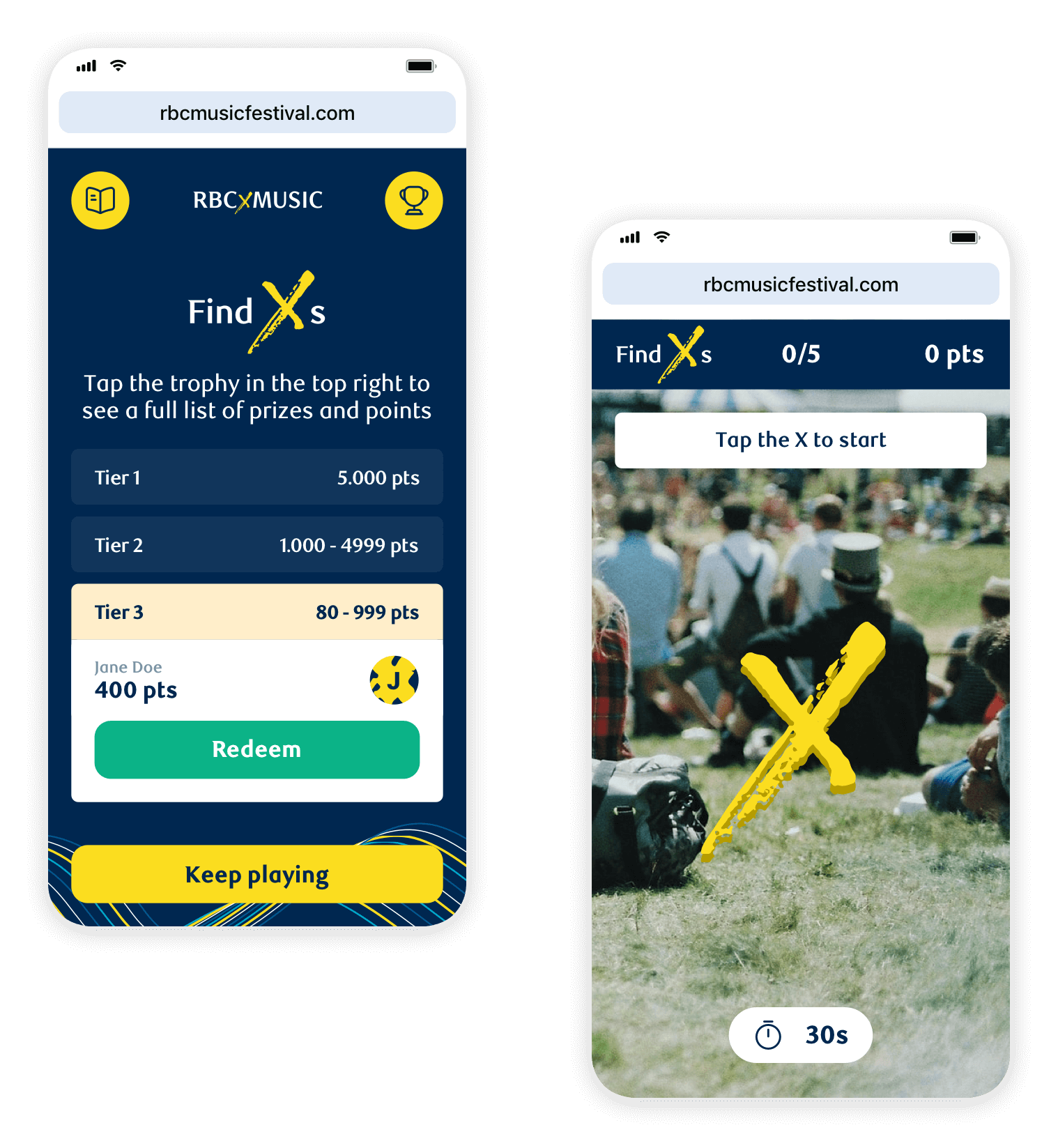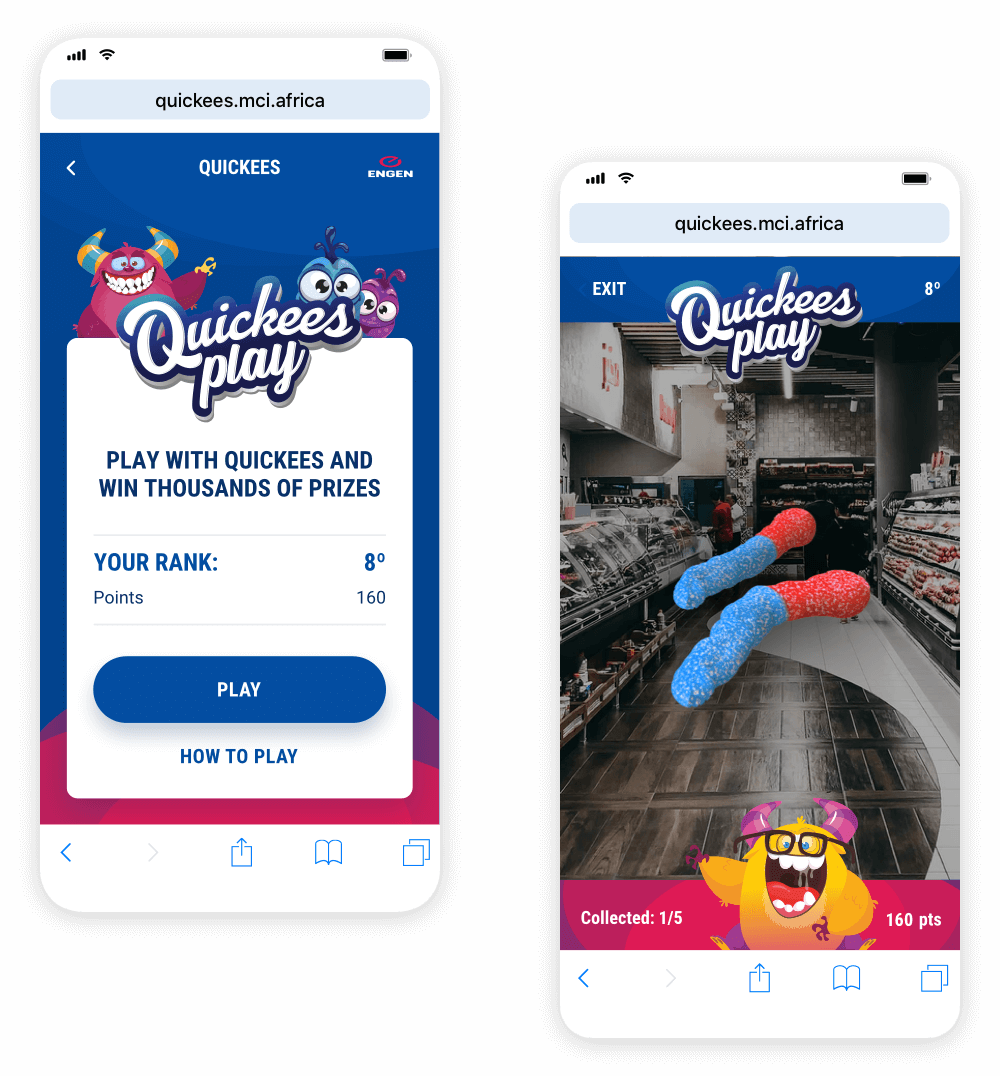 Engen - Quickees Play
Engen has created a fun dynamic where customers and users can visit more than 900 service stations in South Africa and win great prizes by playing augmented reality games.
The experience had more than 35,000 games played during the two-month campaign.
Observatory of the territory
The Observatory of the Territory is a spin-off of the University of Oviedo that uses geolocated augmented reality to generate different routes of tourist and cultural interest. They use Onirix to upload their historical and cultural content, using the tools for the creation of maps and routes.
They also adapt their content to various types of possible routes: urban, trails, coastal and mountain routes, etc.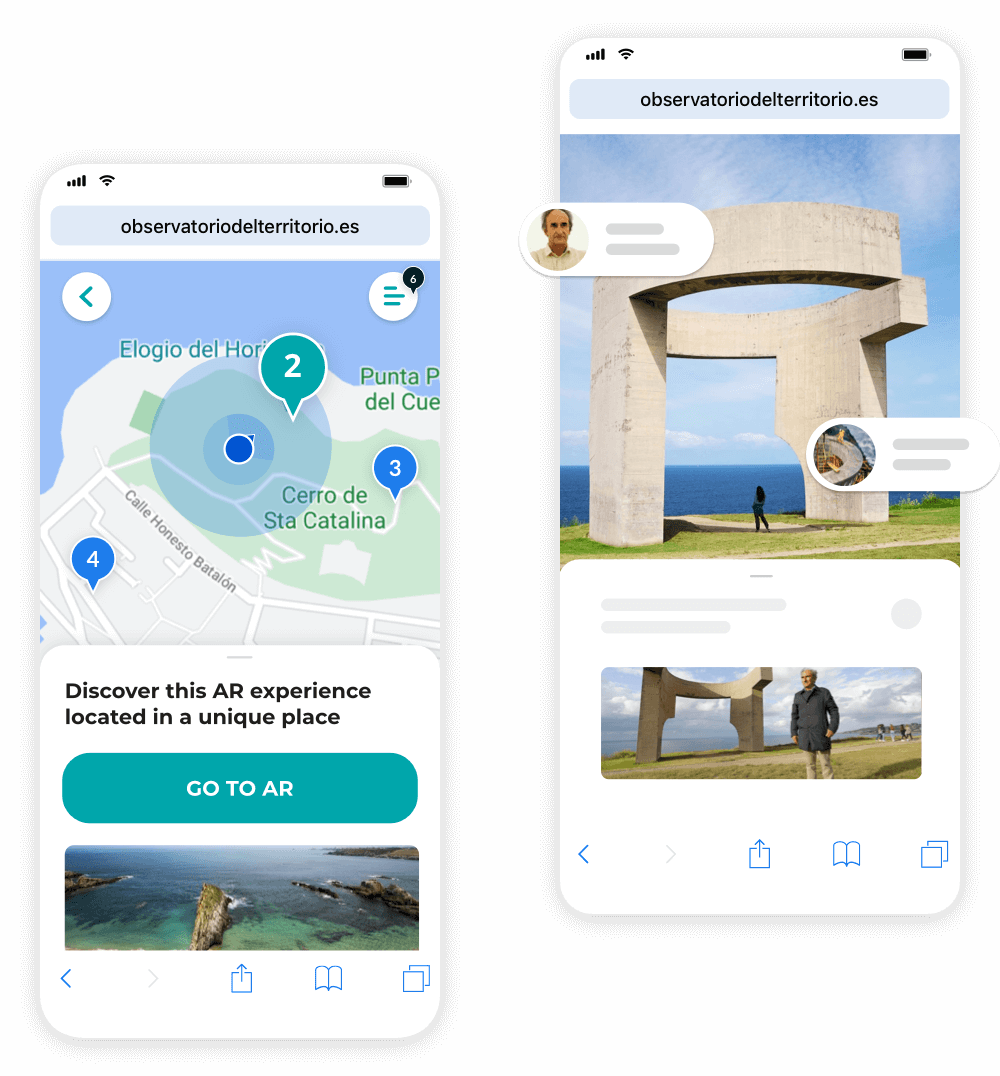 Do you need help to create your own augmented reality map experience?
Take a look at our Experience Library, find the one that best suits your needs and discover how to create it step by step, its benefits and all its detailed information.
Discover the Experience Library
If you prefer, you can contact us and we will answer you as soon as possible