With the latest version of Onirix Studio, we have added two new types of assets that can be used for scene creation.

A label is a 2D object to which you can add text and events like opening a URL in a web browser. Of course, labels are fully customizable. You can edit shape and color and add a variety of events to them. More about labels can be found in our documentation.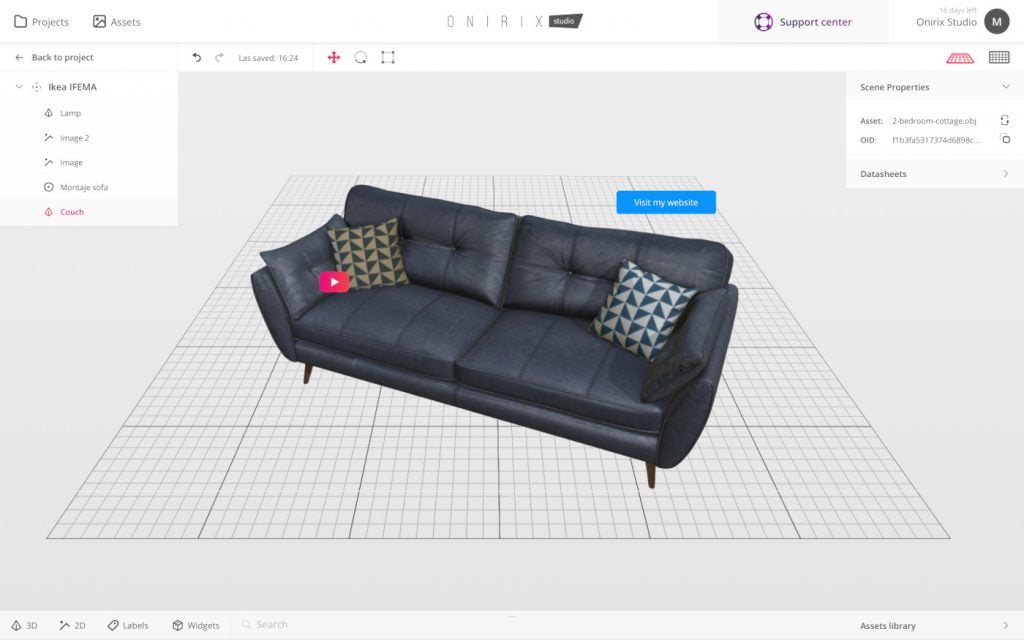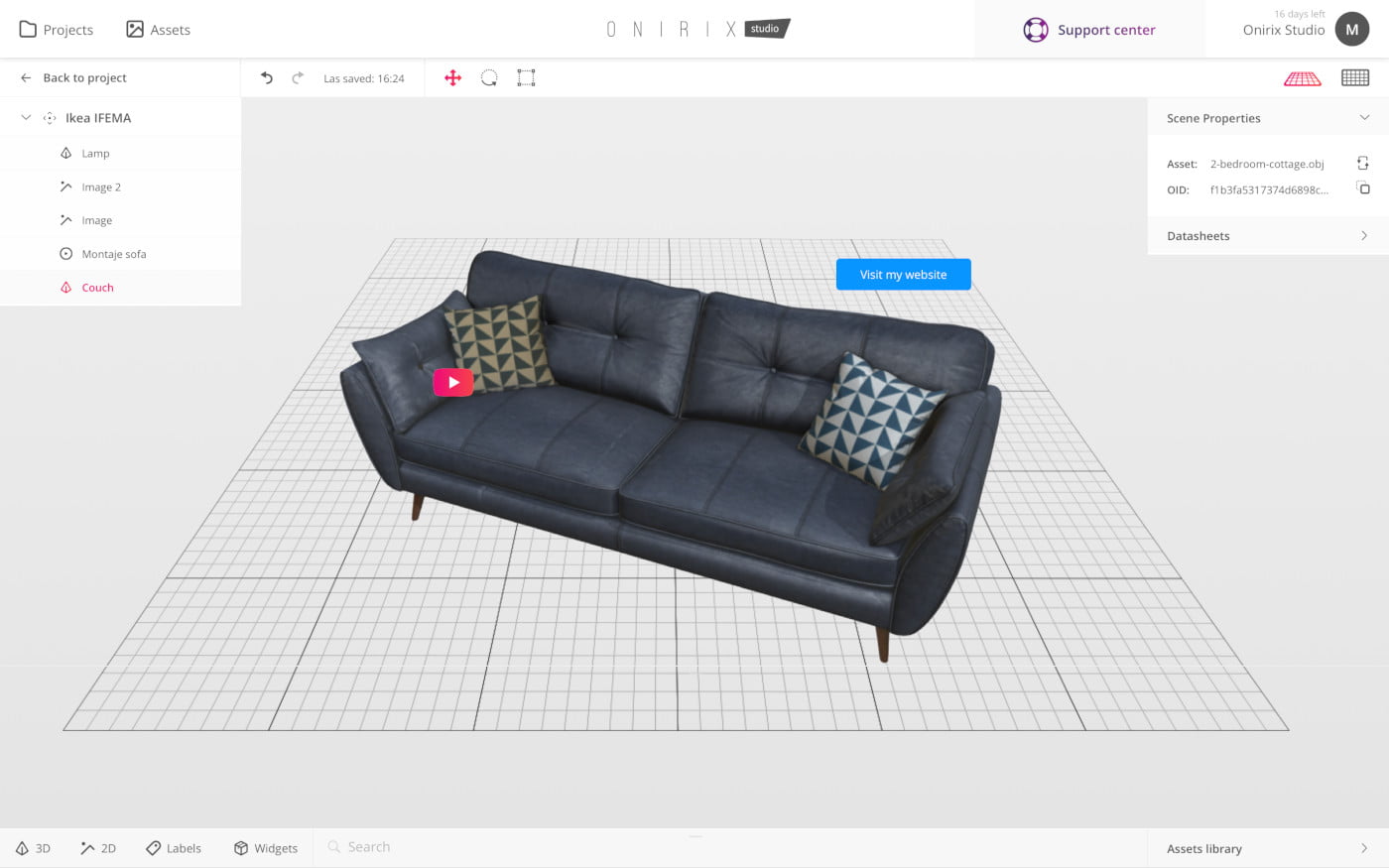 A widget has a more specific purpose like opening a YouTube video. A click on the video icon will open your web browser and play the video. If you are wondering why you can't play the video inside the scene for legal reasons.
However, we believe this is a really cool feature and we are going to add the ability to upload your own videos and play them inside your AR scene with our next release in April. In the video below you can already take a look at how this is going to look like.
Robot model: DineshThennarasan