What is Augmented Reality?
Augmented Reality is a type of technology that allows us to add layers of visual information about the real world around us. This information can be seen through different devices such as our own mobile phones.
This helps us to generate experiences that provide relevant knowledge about our environment and allow us to receive this information in real time.
Through augmented reality, the virtual world is intermingled with the real world, in a contextualised way, and always with the aim of better understanding everything that surrounds us.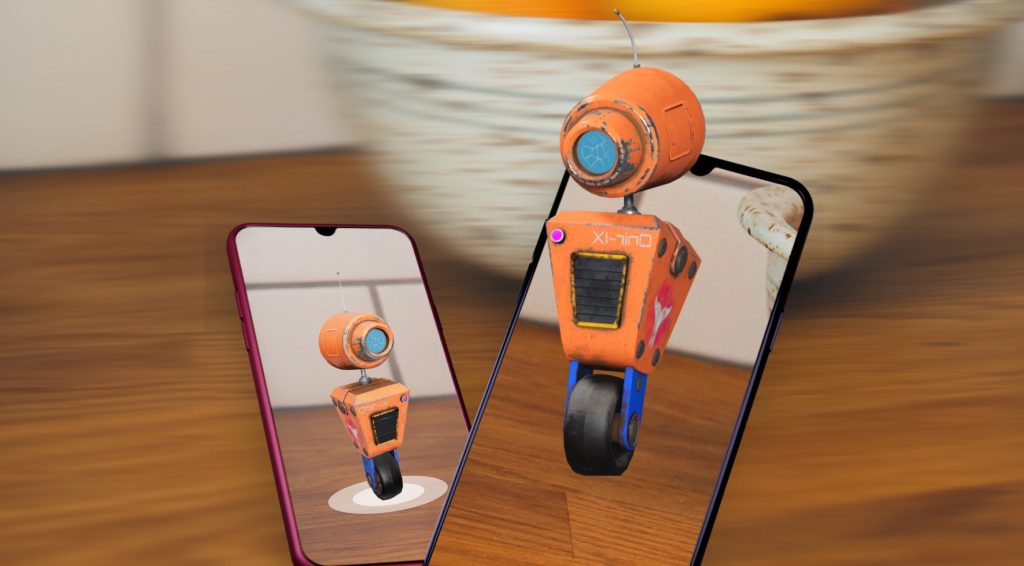 A tourist can take his camera and find places of interest by pointing it towards the locations he wants to visit; an operator can carry out maintenance work in an engine room, obtaining information on where each component is located, simply by pointing his tablet and without the need to consult a complicated map; an ecommerce can show its products in 3D by embedding an AR experience on its website to improve the shopping experience and shorten the decision period by offering the user a more realistic process.
These are just a few samples of the infinite possibilities of what AR enables, but, as you can see, it is a technology that can offer multiple benefits in any company's value chain in addition to improving the user experience
Augmented Reality Feature
What makes augmented reality a technology with huge potential and makes it one of the main innovation tools are its key features:
Enables the combination of the real world and the virtual world. Thanks to AR we can interact in the real world with elements of the virtual world, mixing the best of both. In this way it allows us to have more complete experiences that would not be possible without the use of augmented reality.
Depends on the context. The information we include is directly related to the information we see with our own eyes. In this way we can see our real environment with the added information provided by AR, thus forming a more complete picture.
It is interactive in real time. Any change, action, interaction or response made by the user has an immediate impact on the scene recreated with augmented reality. Augmented reality therefore interacts with us in real time, providing us a more realistic experience.
It uses three dimensions. Information is always displayed in perspective, giving the sensation that it takes on the physical capacity of its surroundings. Moreover, thanks to the evolution of this technology (as explained below in the section on Spaces), you can interact directly with the physical capabilities of the environment.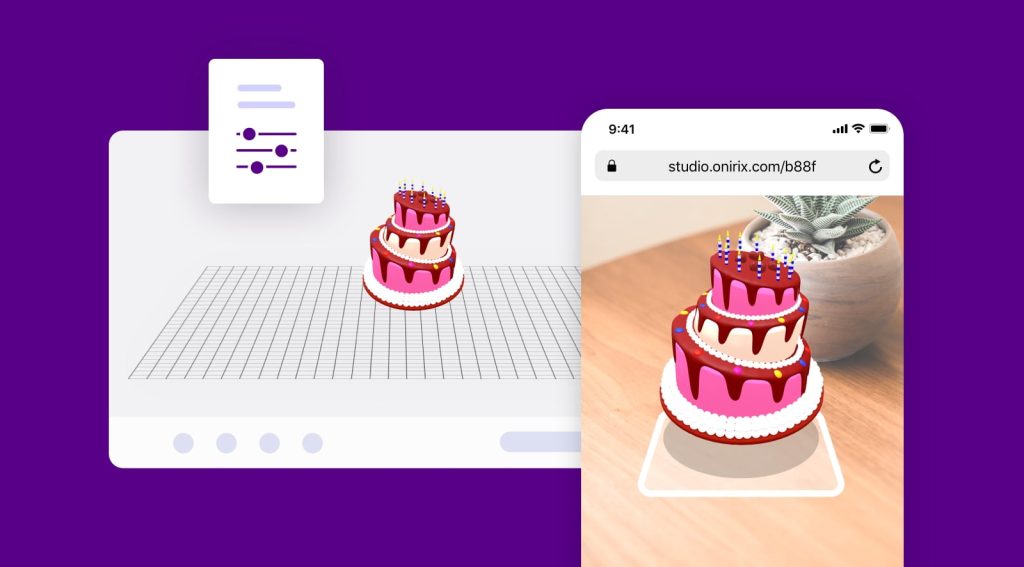 Types of Augmented Reality
There are different types of augmented reality depending on the end objective and, above all, the real-world components that come into play. Here we talk in a more general way about how AR can be categorised but if you want to know all the types of AR that exist you can read this post about the different types of augmented reality, with their detailed descriptions and examples. Also, if you want to learn more about how this technology works, we recommend you read this post about how AR works.
Images
Any image is valid for placing augmented reality content on top of it. In the past, predefined elements, known as "Markers", were commonly used, with similar appearances to a QR code. Now, thanks to new image classification techniques, augmented reality is much more natural, and any element of the environment can be used, such as a company logo, a business card, a restaurant menu, or a tourist map of a city, to name a few examples.
This means that you can make the most of your own designs, without the need to design new "markers" to activate the AR experience.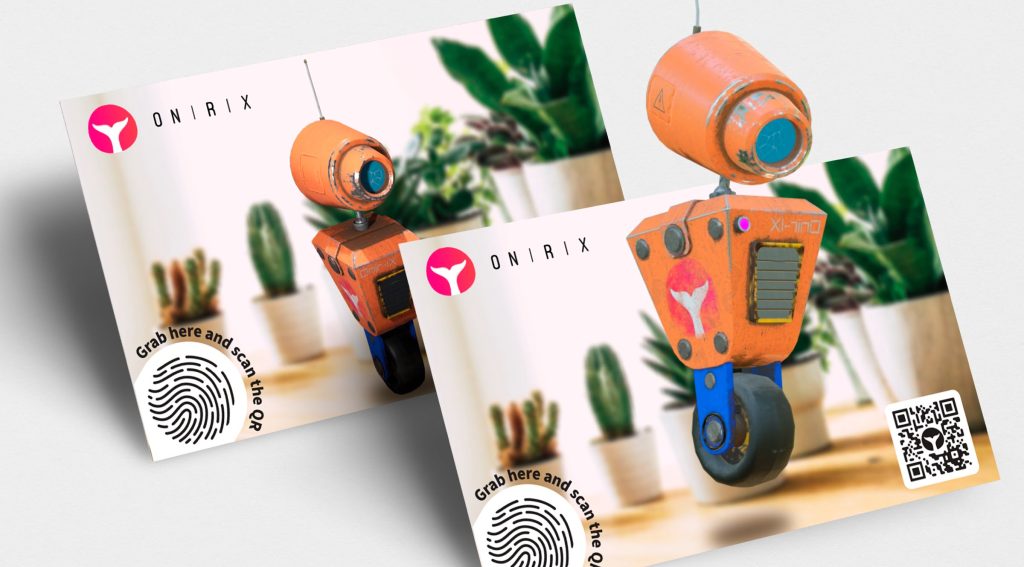 Spaces
Augmented Reality is constantly evolving, so much so that today there are devices that allow us to recognise any place, room or space where we are located and also to recognise and memorise the position of the physical features of the environment: walls, ceilings, floor, furniture, etc.
It is possible to use all this information and generate three-dimensional maps on which to place augmented reality information that can be very useful: marking routes or guides inside a museum, identifying the different components of an engine, asking questions in an exam by visualising them on a scale turbine, and so on. If we know the geographical coordinates of a specific place, it is possible to visualise augmented reality content about that place, also known as a point of interest or POI.
Places
Thanks to the sensors of GPS and digital compass of the mobile devices and using the camera of them, different visual elements can be superimposed and play with the perspective, distances, heights, etc. Augmented reality for tourism, culture, construction sites in large areas or simply to find rental flats at a glance, are just some of the sectors where this technology can be applied. Forget about maps and start using a much more visual method!
Advantages of Augmented Reality
This technology has clear advantages when applied to specific sectors. Here are some of the advantages of Augmented Reality.
It allows optimising time in projects, actions and tasks. We start from the great advantage that augmented reality is a technology applicable to any sector in which it can speed up work, processes and specific actions. This is because AR experiences have visual and precise information on the tasks to be performed. Savings at specific points in the value chain mean huge savings over time.
It facilitates training because it allows a much more versatile and engaging learning experience. Related to the previous point, it can also be of great help to explain and teach tasks to workers or even to train employees who are new to a company and have to learn all the processes from scratch.
It represents a new bidirectional communication channel with users. It allows to generate a new communication channel with users due to the fact that it provides a type of information that interacts directly with the real environment. This, applied to advertising or marketing campaigns, for example, can be extremely effective because the consumer feels part of the advertisement and receives an experience with which he can interact. As a result, engagement with the brand is improved.
Reducing decision times, improving the user experience and increasing sales. For companies, AR allows the customer to get to know a product better before making a purchase. This is a huge advantage for consumers as they can see what they want to buy in a much more realistic way and even "take it home" and try it out by simply focusing on it with the camera on their mobile phone. This means that purchasing decision times are shortened and sales increase as a result.
It provides a lot of accessible, visual and localised information. This technology makes it possible to visualise all kinds of information. In the case of the education or training sector, it is very useful because you can visualise what someone is explaining to you, live. For example, you can see the human body and its different layers in an anatomy class or the innermost parts of a combustion engine.
How can I use Augmented Reality for my projects?
Augmented Reality offers infinite possibilities for all kinds of fields and offers solutions for a multitude of sectors such as marketing, training, industry, retail, culture, tourism, events, construction and an infinite etcetera.
For example, in the world of marketing, as we have already seen, it is very effective for improving the user experience as well as different business metrics such as sales or engagement. It is a great tool for promotions, as it allows to create immersive and interactive experiences so that consumers can enjoy the products, even before buying them. This will help them take the step to buy them in a faster and more convinced way.
In this post about augmented reality and marketing we tell you more about how this technology is being applied to different sectors through new digital advertising models.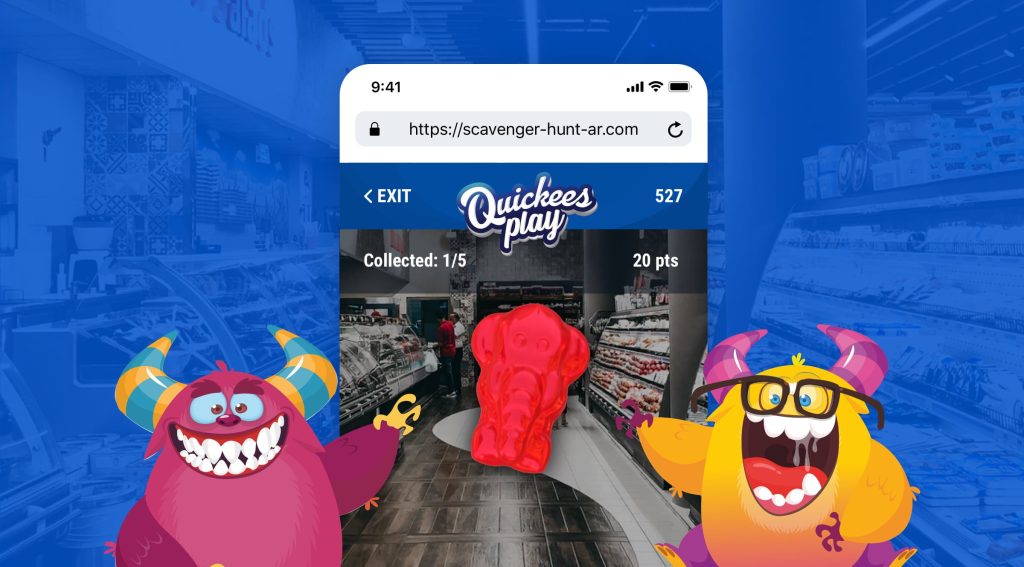 In short, you can create augmented reality experiences and projects for the value chain of any company to make resources more efficient and shorten times.
At Onirix you can create an infinite number of professional experiences in a simple and fast way. In addition, we offer you the Experience Library where we have a multitude of templates and examples from different fields that you can replicate for your business. If you want to see some cases, we invite you to read our post about the 10 most outstanding examples of augmented reality in Onirix.
If you are not yet registered in Onirix, you can do it here for free. You can try our Free Plan or, if you wish, you can contact us through our chat and we will offer you a totally personalised consultation for your business.