Embedded interactive scenes with: web 3D & web AR
With this new functionality Onirix allows you to insert the scenes created in Studio, with all the interaction included, as part of a code block in any web page.
How to embed 3D scenes in my web
In the sharing options of the Onirix scene editor you can access the HTML embed code to get the specific iframe for embedding in external websites. You can also modify the style, colors, and other aesthetic aspects to fit perfectly with your content:
Documentation of the sharing options menu.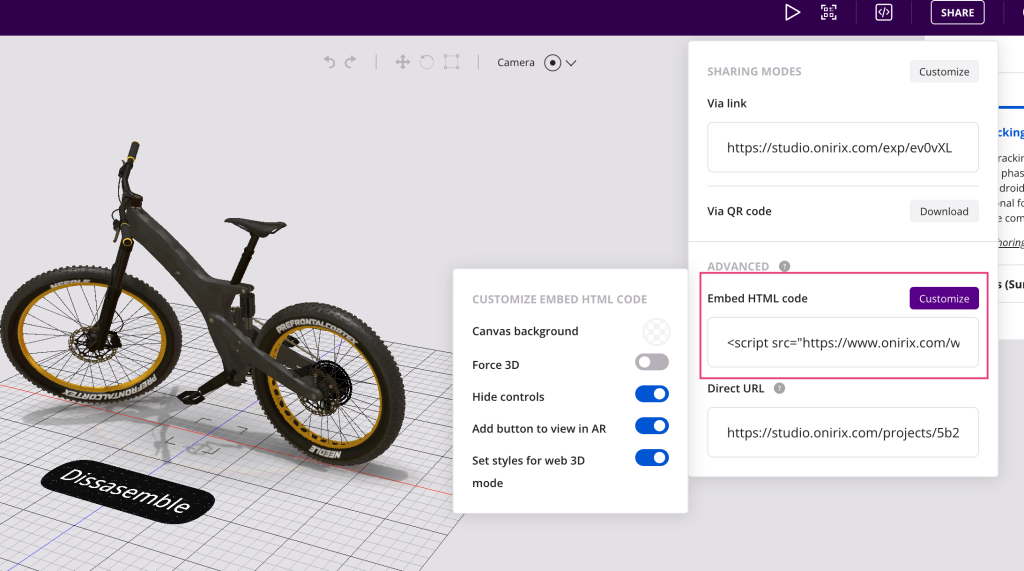 Digital twins for factories with embedded scenes
This type of functionality is very useful when we want to display a complete digital twin of, for example, a production line. It can be used to train potential operators, to show the capabilities of our factory from a sales point of view, or even to show remote alerts in a visual way.
Undoubtedly, this type of interactive content opens up a new range of possibilities for a sector that is in a continuous process of digitalization.