Embedded interactive scenes with: web 3D & web AR
With this new functionality Onirix allows you to insert the scenes created in Studio, with all the interaction included, as part of a code block in any web page.
How to embed 3D scenes in my web
In the sharing options of the Onirix scene editor you can access the HTML embed code to get the specific iframe for embedding in external websites. You can also modify the style, colors, and other aesthetic aspects to fit perfectly with your content:
Documentation of the sharing options menu.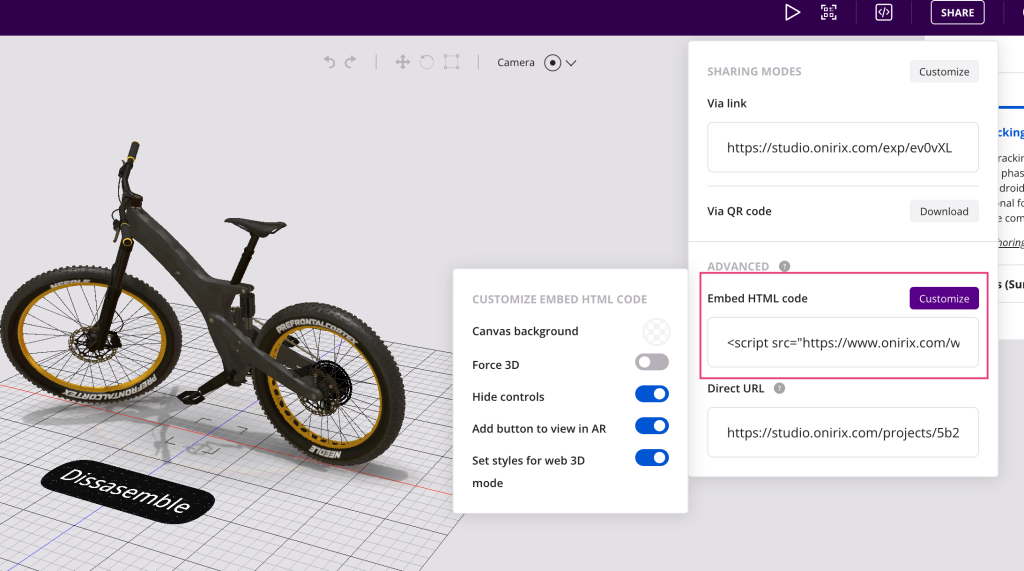 Embedding models on your or your customers' websites
This type of functionality is very useful to show construction models or even factory digital twins, and to be able to include them in blocks of any website, accessible to clients or visitors in general.
Undoubtedly, this type of interactive content opens up a new range of possibilities for a sector that is in a continuous process of digitalization.