With the latest version of Onirix, we have added vertical image tracking in addition to horizontal image tracking as part of the improved image tracking capabilities in Onirix. This new feature is interesting for a variety of use cases, in particular for combining AR with product packaging.
Product packaging is a marketing channel that is pretty much untouched, even though companies can benefit in many ways. AR attracts new customers, helps brands to stand out from their competition, and is very much low cost compared to other types of marketing. On top of that, AR doesn't even require the redesign of the packaging, because the Onirix can recognize the features of the existing design.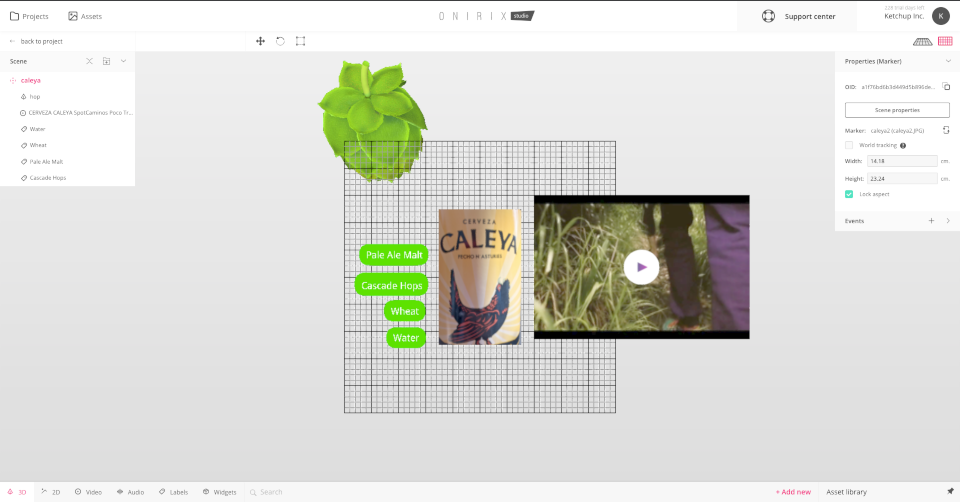 In this example, the label of the beer brand Caleya is being used as the image. As soon as the app recognizes the unique features of the image, it positions the AR content accordingly.
If you are interested in using AR for your products, please get in touch with us.