Low code: what it is and how it works | Onirix the low-code of augmented reality
Nowadays you can hear more and more about low-code platforms, also known as No-code. What exactly are these types of tools? These are platforms that seek to offer a software component creation service, without the need to program code, or with a very low technical implication compared to the classic software programming mode, where a technician must program a software solution almost from scratch.
They are usually based on the creation of components through a very intuitive graphical interface, in which the creator can simply drag and drop components to shape his solution. A typical example could be to build a webapp that performs a series of functionalities for a business, based on including components, and thus forming each of the application screens.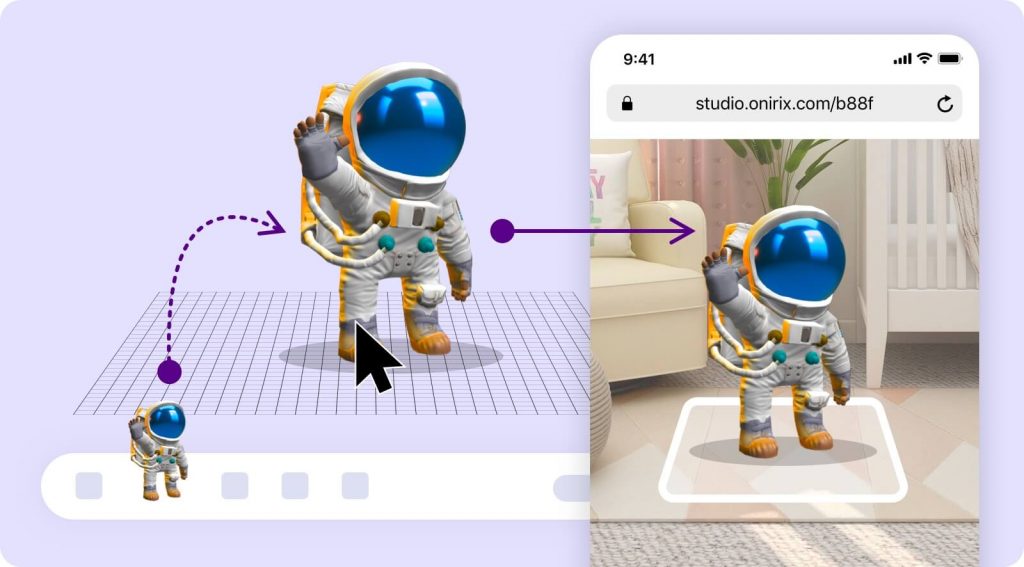 What this platform does below is build the necessary code so that everything works correctly, and therefore, the end-user does not need to know how to structure the code, or how to shape the different algorithms, this type of solution does that job transparently.
Onirix: the low-code of augmented reality.
Under this same low-code platform concept, we are developing our Onirix platform. It could be seen as the Low code version oriented to the world of augmented reality. It is true that in the same way that the demand for development profiles grows, the demand for increasingly specific technological solutions also does. Augmented reality is undoubtedly one of these technologies, and now more than ever, with all the movement of the metaverse, it is something that companies are increasingly aware of in their business lines.
That is why at Onirix we have always given crucial importance to providing an easy-to-use tool, highly oriented to the creative profile, which would allow the entire cycle from the idea of ​​an experience, to its publication and customization, without the need to have a technically advanced profile. Onirix is ​​the No-code bet for augmented reality, and even more so, for web augmented reality, or webAR.
Thanks to the entire Onirix Studio web platform, anyone is capable of designing an interactive web augmented reality experience, including flows of actions and events between the elements of the scene, and thus generating content that adds value to the business, and that also are complex and impactful enough for the target audience.
Using all Onirix tools, you can create a scene like the one in the video, where various types of resources intervene: 3D models, audios, sound effects, graphics, animations, transitions and interactions, in just a few hours. A job that without a tool like Onirix Studio could take a considerable number of hours for an experienced development profile, now a creative profile can build in less than 5 hours.
Why are low-code tools on the rise?
It is no secret that there is more and more demand for programming profiles, developers, software engineers, etc .; and that in turn, is a profile that seems to be scarce and from which it is difficult to find professionals. It could be said that the system does not have the capacity to satisfy the current demand, and what is more critical, the future demand of this sector, which is so relevant throughout the digitization process. That is why, in a strategic way, many companies begin to demand products that allow complex developments without the need for highly qualified personnel to do so.
That is where the Low-code concept is gaining more and more strength, since this allows personnel without technical knowledge to be able to build complex solutions, simply by training and learning the use of this type of platform, very user-oriented, with a strong UX (user experience) design and development component.
Who are these platforms aimed at?
Although it may seem that they are only aimed at people without technical knowledge, it is not entirely so. One of the main objectives, as mentioned, is to be able to orient these types of solutions to profiles without technical knowledge, but it can be said that they are not exclusive tools. Normally these types of tools have various levels of complexity, depending on the needs of the company or the professional who uses them. Most of the orientation of these platforms is, as it is advanced, for a wide range of profiles, but there are usually features that can be further explored if programming concepts are available. In the case of Onirix, in addition to the online editor, there are also more technical possibilities, such as different levels of personalization of experiences.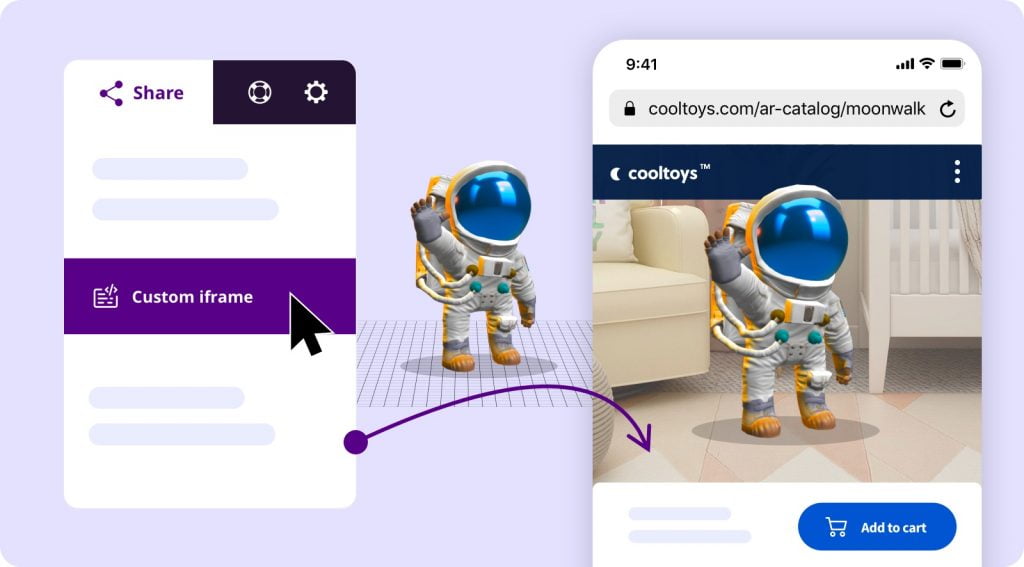 At a first level, webAR experiences can be embedded in an external website, that of a client for example, and the visual aspect of the experience can be modified. These two steps require an initial level of web development knowledge: HTML, Javascript, CSS.
At a next level, a complete logic customization of experiences could already be reached, including more tailored interactions, through Onirix's webAR SDK, built for Javascript.
As you can see, there are different types of depth that can be reached with this type of platform, and therefore, there are solutions for all audiences.
The key to all this is the following, whether or not you are a technician, if you want to include augmented reality in your business, you can start with tools such as Onirix, with which you can develop highly complex experiences and interactive content, in a short time. , and without knowing how to write code.