Technological Alternatives in the COVID Era: Restaurant menus with Augmented Reality
We live times of change. The situation we are going through today, in the COVID era, tests us in many ways. The moments of crisis have always been, and are, also moments of opportunity for renewal: new realities require new solutions.
These creative and innovative solutions open up a whole field of possibilities to explore. More sustainable and future-focused options. The augmented reality charts put us on that path: giving answers to today's challenges, with an eye toward tomorrow.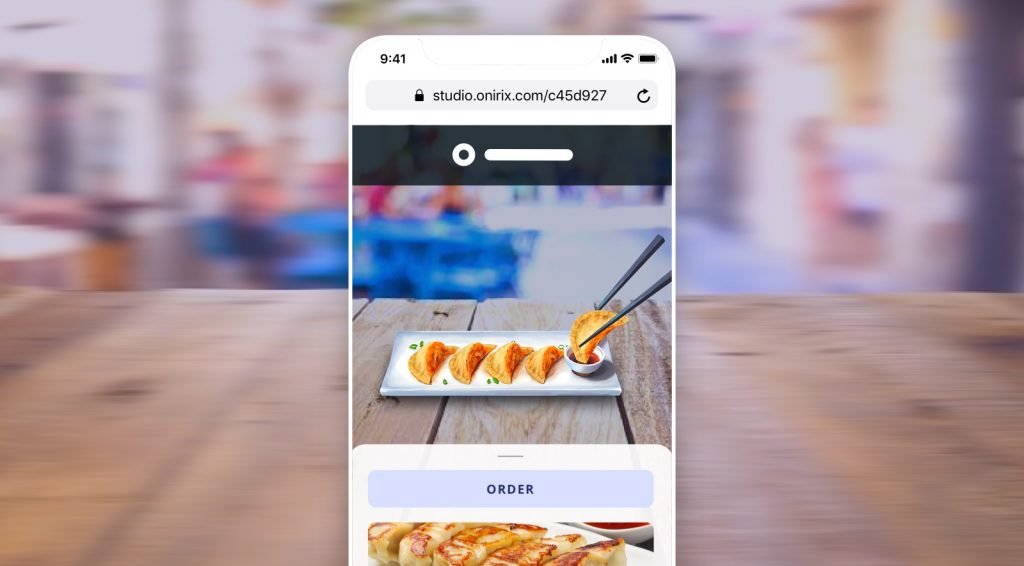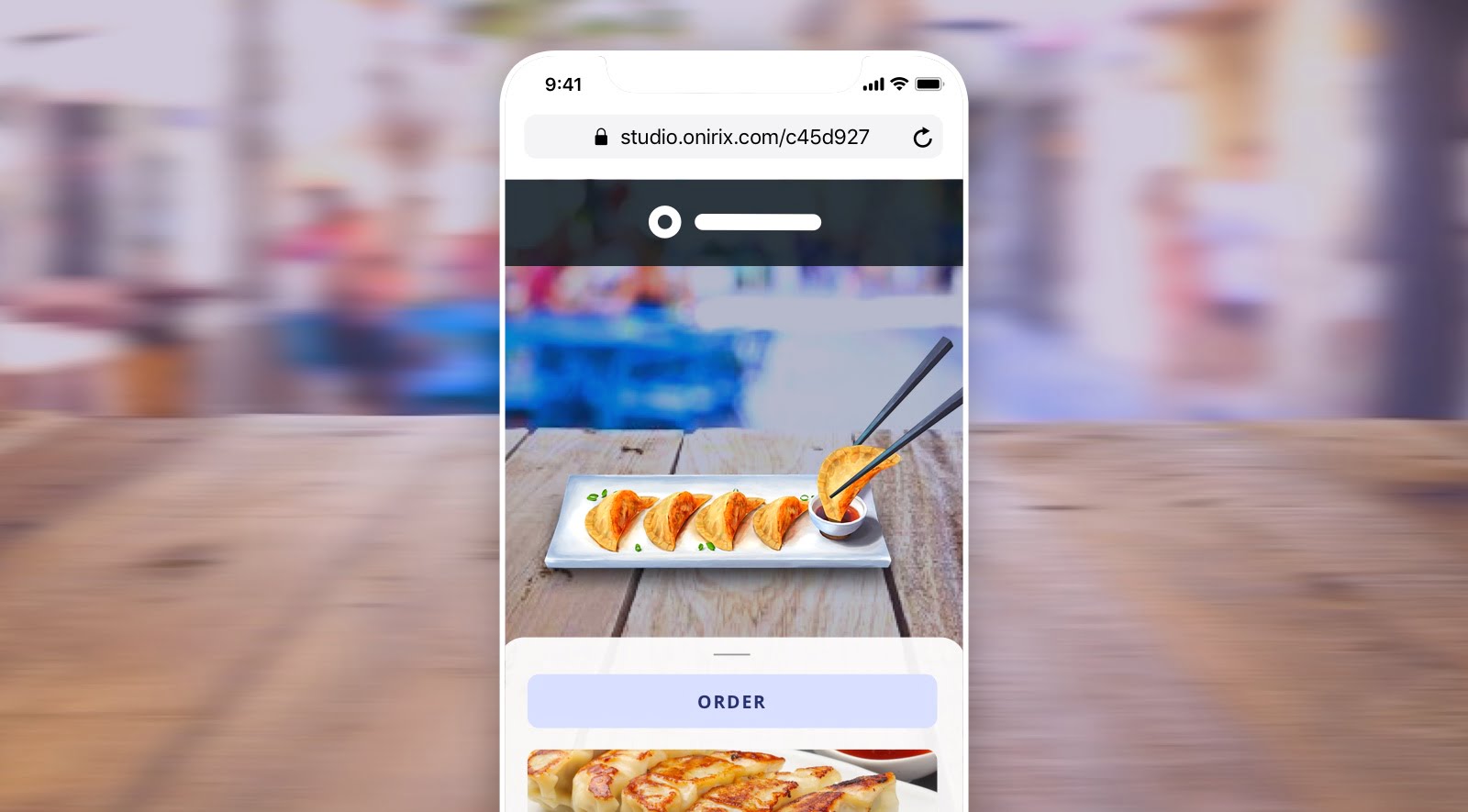 Alternatives to disposable menus: sustainability
The menus and dishes developed with augmented reality transform the menu concept that we were used to. They are a more sustainable and environmentally friendly alternative that, in turn, updates the idea of ​​a disposable menu by offering greater means, such as the possibility of seeing the dishes that you can taste in a dynamic and interactive way. This is an important added value and we know the importance of the visual component in what we eat: don't we kid ourselves, we choose what we eat through our eyes.
Your dishes anywhere and with zero contacts
Thanks to Onirix and technologies adapted to Web AR: Image Tracking and Surface Tracking, our cards do not need an app, they are accessible and simple, and they allow you to see dishes in augmented reality from the web browser of any mobile device. The menu can be launched from the establishment's corporate website, its RRSS, or through a QR code on the premises.
Another value of our menus and flyers in augmented reality lies in the possibility of seeing dishes from anywhere: this is an excellent marketing tool by allowing customers to see the appearance of the dishes before visiting the restaurant. This fact also responds to the need to respect the distance and zero contact protocols necessary in the COVID era. Our augmented reality cards are a responsible alternative, adapted to new needs, present, and future.
Presentation and budget of events like you've never seen before
Can you imagine being able to show the couple the different wedding menus in a way never seen before? Do you have a catering company and would like to present your original creations with an innovative touch? All this is possible with our bespoke augmented reality solutions. Your clients will be able to live what you have created for them taking an experience full of memorable sensations.
If you are interested in bringing this type of technology to your project, your restaurant, your wedding hall, your catering service, etc., Onirix can offer you a solution, tailored to your needs, show a different restoration concept, innovative and adapted to new times. Do not hesitate to contact us and tell us your idea.
We adapt your menu and your dishes to augmented reality
Do you love the idea but don't have the necessary 3D models? Do not worry, we can take care of generating the models of your dishes by carrying out a scanning process: with professional scanners, or through photographs taken with a high-end mobile phone. With a series of photographs from various perspectives, we can turn your plate into a 3D digital plate. We have all the necessary tools to turn your idea into reality.