Try Augmented Reality on your own device
We are happy to see that you didn't miss the most exciting part of our web page!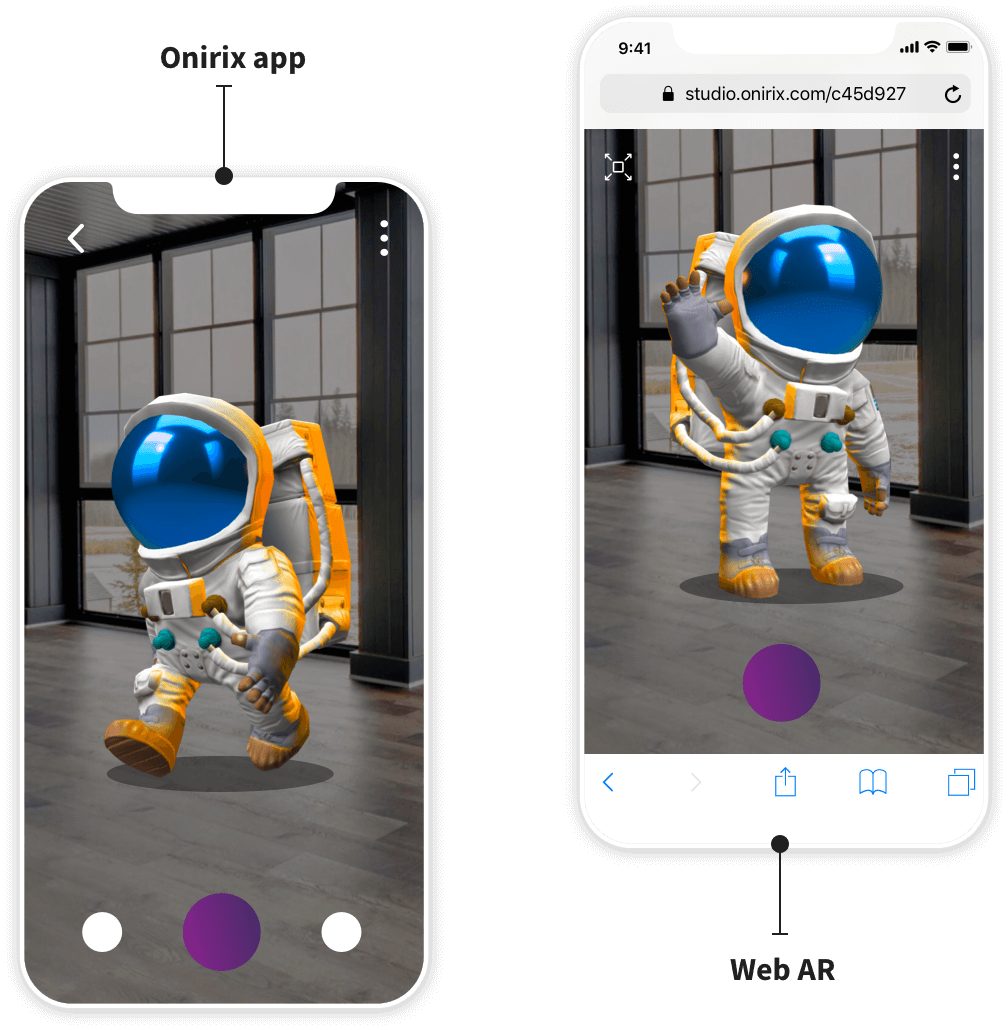 How to visualize an Onirix experience
Web AR
From your phone's web browser, simply access with the link or through the QR code.
Onirix App
Install our app to get more out of your phone's resources while viewing RA content.
Our public demos
Try our public experiences from our app or with webAR, totally free